Duxford 2018 Imperial War Museum Duxford * American Air Museum Photo: SL 22 SEP 2018 Updated: 12 NOV 2018

Click on next hyperlink START*OPERATIONS ROOM*BLENHEIM* HURRICANE*flying* SPITFIRE* LANCASTER*total*Navigator*flying* BBMF TEAM
Spitfires+B-17*B-17 total*tail*wing*ball turret*top*radio room*cockpit*bombardier*to tail*flying* P-51 MUSTANG*flying* RED ARROWS* THE EAGLE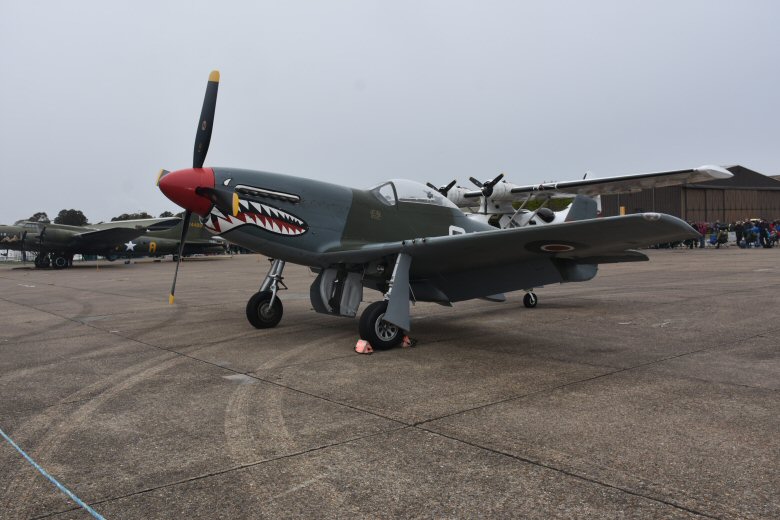 P-51 MUSTANG
Se P-51 Mustang Photos
og links derfra.

Mere om dette fly i teksten
på engelsk.



P-51 MUSTANG

See P-51 Mustang Photos
and links from there.
This
Norwegian Spitfire Foundation
P-51D Mustang
was built at North American's plant at Inglewood, California,
and delivered to the
United States Army Air Forces
(USAAF) in July 1945.