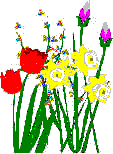 AirmenDK Allied Airmen - Allierede flyvere 1939-45 DK Updated: 16 MAY 2016 FAAREVEJLE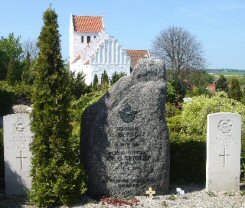 About AirmenDK World War II airmen buried in Denmark and many more.


Om AirmenDK Alle allierede flyvere begravet i Danmark og mange flere.

www.airmen.dk af Anders Straarup har oplysninger om fly og flyvere samt fotos af gravsten og monumenter med position angivet. Brug klikbare kort eller Google Map DK til søgning i en del af DK. Kilder*Konstruktion*FAF*Tab af liv

Kristian Nielsen har lavet app AirmenDK i Apple's appstore for nem adgang fra din iPhone eller iPad med IOS 6. Senere
versioner af IOS virker også! GRAVES viser kirkegårde/gravsteder i AirmenDK. CRASH SITES har detaljer om de fleste flystyrt. GRAVES og MONUMENTS fører dig til stederne!
Udskrifter af de fleste sider bliver bedst med papirretning liggende.



www.airmen.dk by Anders Straarup has information about planes and airmen, and photos of headstones and monuments with positions. Use clickable maps or Google Map DK to search in a part of DK.Sources*Construction*FAF*Loss of Lives
Kristian Nielsen has made app AirmenDK in Apple's appstore for on-the-road access from your iPhone or iPad with IOS 6
and later versions of IOS. CRASH SITES has details of most of the air crashes. GRAVES and MONUMENTS take you to these sites!
GRAVES has churchyards - see plots on www.airmen.dk. Prints of most pages are best with paper direction landscape.

Latest:

Seneste: Svinø 2016 * KAL* Women * Hune * Landing* Grønhøj 2015*Tarm 2015*RKSK*Grove SEP 1944*Foredrag*Mindesten+Memorial
91 US planes*NATMUS*Doctors*Netherlands*Toldstrup-Rebild*1944 Sgt Schrenk+Obl Müller*NOV 2013*Stadil 2013*Philson*PAF*14 MOS*Navigation*LAN
R.A. Blankenburg*Loss of Lives and Bomber Command Memorial*DFF 1962-2012*Galsklint*p141M* Bøgballe 2013+Lynne * Operation 30 AUGUST 1944
Clickable maps: Cemeteries *Google Map DK *USAAF- US Airmen
Planes - clickable map Updated 03 OCT 2014 RKSK Planes ready

Search form for the database the MySQL database in many ways
Monuments - List * List Cemeteries/Next
Tables: Airmen 1946*Planes and missions*Types of planes*US planes
Klikbare kort: Kirkegårde*Google Map DK*USAAF- Flyvere fra USA
Fly - klikbart kort Opdateret 03 OKT 2014 RKSK Fly klar

Søgeformular til databasen MySQL databasen på mange måder
Monumenter - Liste * Liste Kirkegårde/Næste


Tabeller:

Flyvere 1946 * Fly og opgaver * Flytyper * US planes
CWGC Commonwealth War Graves Com.* IBCC * ABMC American Battle Mon. Com.* AAM* Fold3 * POW-Camps * Arne Mosgaard*Ryvangen*HVIDSTEN
Find vej*Google Maps.dk* Arealinformation*Kortal* Fotos LuftWaffe*Aircrew Remembered*Modstandsdatabasen*AOD=Airwar over Denmark via Google
Flygtningegrave / Krigsgrave i Jylland * Deutsche Flüchtlinge/Soldaten begraben in Jütland * Volksbund - the German counterpart of the CWGC.

Hits since 1 May 2009:
The counter on 1 JAN 2010: 10,347. 1 MAY 2010: 16,400. 1 JAN 2011: 23,785. 1 MAY 2011: 30,684. 1 JAN 2012: 50,275. 1 MAY 2012: 59,577.
1 JAN 2013: 73,094. 1 JAN 2014: 92,927. 13 MAY 2014:100,000. 01 JAN 2015:111,003 01 DEC 2015: 131,504.