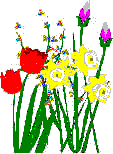 AirmenDK Allied Airmen - Allierede flyvere 1939-45 DK Updated: 10 MAY 2015 FAAREVEJLE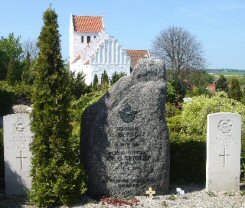 About AirmenDK World War II airmen buried in Denmark and many more.


Om AirmenDK Alle allierede flyvere begravet i Danmark og mange flere.
<![if !vml]>
<![endif]> www.airmen.dk af Anders Straarup har oplysninger om fly og flyvere samt fotos af gravsten og monumenter med position angivet. Brug klikbare kort eller Google Map DK til søgning i en del af DK. Kilder*Konstruktion*FAF*Tab af liv
Kristian Nielsen har lavet app AirmenDK i Apple's appstore for nem adgang fra din iPhone eller iPad med IOS 5. Version
til IOS 6 var klar 20. juni 2013. Vil du hjælpe med Android-version? GRAVES viser kirkegårde/gravsteder i www.airmen.dk.
CRASH SITES har detaljer om de fleste flystyrt. GRAVES og MONUMENTS fører dig til stederne!

<![if !vml]>
<![endif]> www.airmen.dk by Anders Straarup has information about planes and airmen, and photos of headstones and monuments with positions. Use clickable maps or Google Map DK to search in a part of DK.Sources*FAF*Loss of Lives
Kristian Nielsen has made app AirmenDK in Apple's appstore for on-the-road access from your iPhone or iPad with IOS6
CRASH SITES has details of most of the air crashes. GRAVES and MONUMENTS take you to the sites! GRAVES has churchyards - see plots on www.airmen.dk.

Latest:

Seneste: Grønhøj 2015*Tarm 2015*RKSK*Grove 26 SEP 1944*Grove*Stouby2*Foredrag*Berlin*14 MOS*Mindesten+Memorial stone*p247
91 US planes * US Graves * US Missing * Rebild * Medals* 1944 Sgt Schrenk and Obl Müller *NOV 2013*Stadil 2013*Philson*PAF*MOSKA114* Navigation
Loss of Lives with Battle of Britain and Bomber Command Memorial*DFF 1962-2012*Galsklint*p141M* Bøgballe 2013+Lynne * Operation 30 AUGUST 1944
Clickable maps: Cemeteries *Google Map DK *USAAF- US Airmen
Planes - clickable map Updated 03 OCT 2014 RKSK Planes ready

Search pages: All_airmen by planes sorted out 1939-45, all entries
All_ airmen alphabetically
One_airman a page, number of results
All_planes * One_plane a page and number of results Monuments
All_cemeteries/next step * One_cemetery a page
Tables: Airmen 1946*Planes and missions*Types of planes*US planes
Klikbare kort: Kirkegårde*Google Map DK*USAAF- Flyvere fra USA
Fly - klikbart kort Opdateret 03 OKT 2014 RKSK Fly klar

Søgesider: Alle flyvere efter fly 1939-45, alle poster samlet
Alle flyvere alfabetisk
En flyver på hver side og antal svar
Alle fly 1939-45 * Et fly på hver side og antal svar Monumenter
Alle kirkegårde/næste trin * En kirkegård på hver side


Tabeller:

Flyvere 1946 * Fly og opgaver * Flytyper * US planes
CWGC Commonwealth War Graves Commission * ABMC American Battle Monuments Com. * AAM * JPAC * POW-Camps * Arne Mosgaard * HVIDSTEN
Find vej*Google Maps.dk* Arealinformation*Kortal* Fotos LuftWaffe*Aircrew Remembered*Modstandsdatabasen*AOD=Airwar over Denmark via Google
Flygtningegrave / Krigsgrave i Jylland*Deutsche Flüchtlinge/Soldaten begraben in Jütland*DK Map*Volksbund - the German counterpart of the CWGC.

Visits since 1 May 2009:

The counter on 1 JAN 2010: 10,347. 1 MAY 2010: 16,400. 1 JAN 2011: 23,785. 1 MAY 2011: 30,684. 1 JAN 2012: 50,275. 1 MAY 2012: 59,577.
1 JAN 2013: 73,094. 1 JAN 2014: 92,927. 13 MAY 2014:100,000. 01 JAN 2015:111,003