P-51 Mustang - Photos Air Show Imperial War Museum Duxford / RAF Museum London Updated: 06 FEB 2019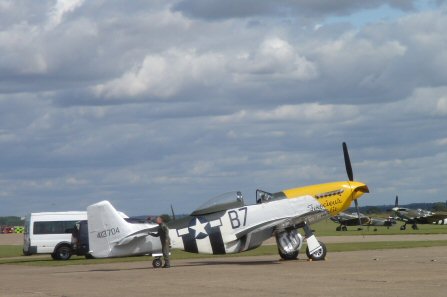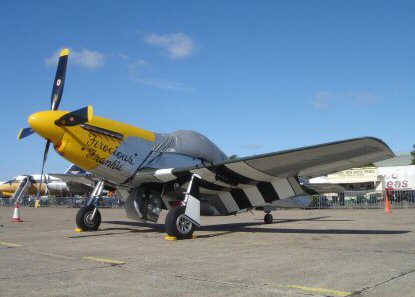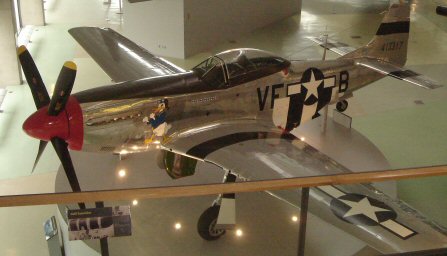 Flyet blev kaldt P-51 i USAAF og i en britisk version Mustang.
Wikipedia har dette på dansk. Se P51 106480 - P51 udgravet ved Bov.
Med droptanke kunne det følge bombefly helt til fjerne mål eller angribe
selvstændigt. Se disse bemærkelsesværdige fly styrtet ned i Danmark:
P51 4415627 ved Øster Starup, hvor pilotens grav stadig passes.
MUS FZ110 ved Hjallerup. Piloten Rowland T. Williams nåede Sverige!
MUS HK460 i Fælledparken, København efter Shellhus-angrebet.



The plane was called P-51 in the USAAF and Mustang in a British
version. Wikipedia has this. See more at AcePilots.
With drop tanks it could escort bombers to distant targets or attack on
its own. See these remarkable planes crashed in Denmark:
P51 4415627 at Øster Starup. The pilot´s grave is still tended here.
MUS FZ110 at Hjallerup - Pilot Rowland T. Williams reached Sweden!
MUS HK460 in Copenhagen after the Shell House attack.