Duxford 2018 Imperial War Museum Duxford * American Air Museum Photo: AS 22 SEP 2018 Updated: 08 NOV 2018

Click on next hyperlink START*OPERATIONS ROOM*BLENHEIM* HURRICANE*flying* SPITFIRE* LANCASTER*total*Navigator*flying* BBMF TEAM
Spitfires+B-17*B-17 total*tail*wing*ball turret*top*radio room*cockpit*bombardier*to tail*flying* P-51 MUSTANG*flying* RED ARROWS* THE EAGLE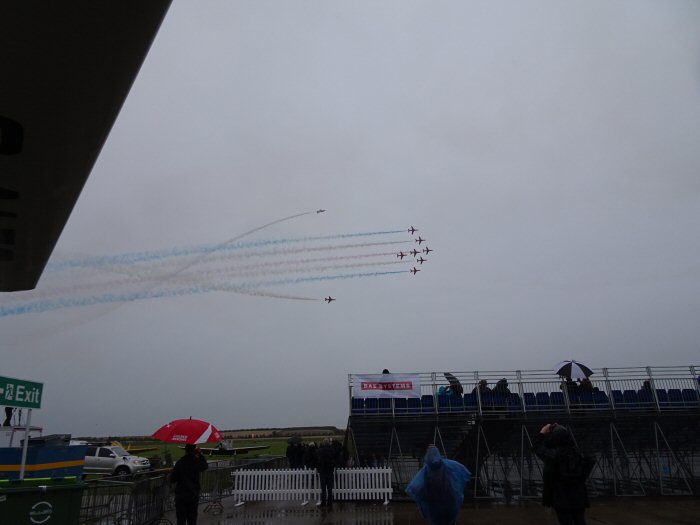 RED ARROWS
The Red Arrows er et kunstflyvningshold
i Royal Air Force.
Det er et af de førende kunstflyvningshold i verden.

Under en vinge kom der ikke regndråber på kameraet.

En fin dag, selv om vejret kunne have været bedre.

RED ARROWS

The Royal Air Force Aerobatic Team,
the Red Arrows, is one of the world's premier aerobatic display teams.

Under a wing there were no rain drops on my camera.

A fine day, even if the weather could have
been better.