Duxford 2018 Imperial War Museum Duxford * American Air Museum Photo: SL 22 SEP 2018 Updated: 14 NOV 2018

Click on next hyperlink START*OPERATIONS ROOM*BLENHEIM* HURRICANE*flying* SPITFIRE* LANCASTER*total*Navigator*flying* BBMF TEAM
Spitfires+B-17*B-17 total*tail*wing*ball turret*top*radio room*cockpit*bombardier*to tail*flying* P-51 MUSTANG*flying* RED ARROWS* THE EAGLE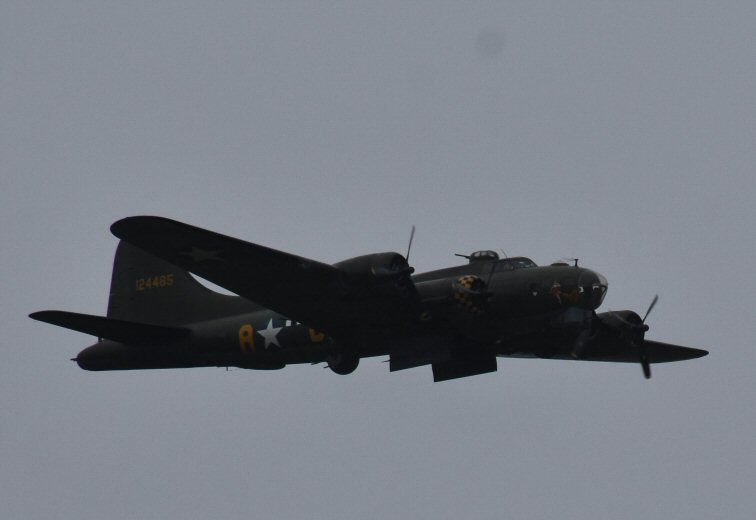 B-17 flyvende
B-17 35 sek. MP4 video af JBS.
B-17 og besætning på en B-17.
Om nødvendigt kunne besætningen
forlade flyet gennem de åbne
bombelemme.

Amerikanerne fløj altid om dagen.
Det var med til at øge chancen for
at overleve, se nederst på siden
Tab af liv i luftkrigen.

Mere via Søgeformular til databasen.



B-17 flying
B-17 35 sec. MP4 video by JBS.
B-17 and the crew of a B-17.
If necessary the crew could leave
the plane through the open bomb
bay doors.

Americans always flew in daylight. That helped to increase their
chances for survival, see the
bottom of
Loss of Lives in the Air War.

More via
Search form for the database.