Duxford 2018 Imperial War Museum Duxford * American Air Museum Photo: AS 22 SEP 2018 Updated: 12 NOV 2018

Click on next hyperlink START*OPERATIONS ROOM*BLENHEIM* HURRICANE*flying* SPITFIRE* LANCASTER*total*Navigator*flying* BBMF TEAM
Spitfires+B-17*B-17 total*tail*wing*ball turret*top*radio room*cockpit*bombardier*to tail*flying* P-51 MUSTANG*flying* RED ARROWS* THE EAGLE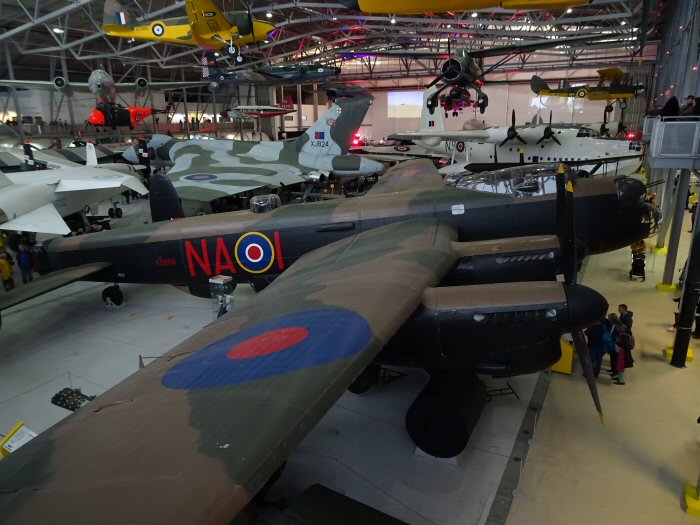 LANCASTER

AirSpace
er navnet på denne hal, hvor man ser
mange andre fly.

Den sorte tønde på gulvet er kendt som
Den hoppende bombe brugt under angreb
på dæmninger i Tyskland den 17. maj 1943.

Se også links på engelsk.

LANCASTER

AirSpace
is the name of this hall where you see
many other planes.

The black barrel on the floor is known as
The Bouncing Bomb
from Operation Chastise
carried out by
The Royal Air Force No. 617 Squadron
- later known as the "Dambusters" -
on 17 MAY 1943.
See also
THE INCREDIBLE STORY OF
THE DAMBUSTERS RAID
and
the YouTube video 2:59
17th May 1943: RAF No.
617 SQN carries out the Dambusters Raid.