Shellhusangrebet - The Shell House Attack - Huset - The House Updated: 06 NOV 2021




Huset*Dansk mindetavle*RAF mindetavle*Sdr Boulevard*Den Franske Skole

The House*Danish memorial*RAF memorial*Sdr Boulevard*The French School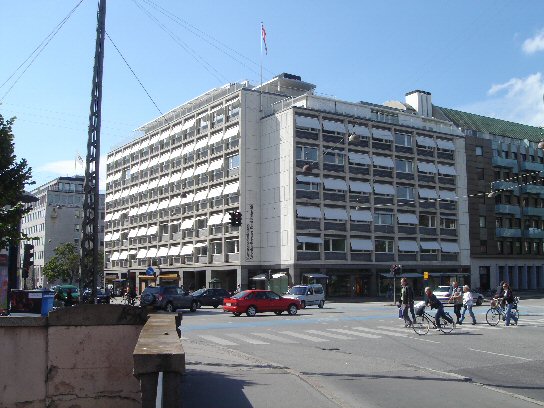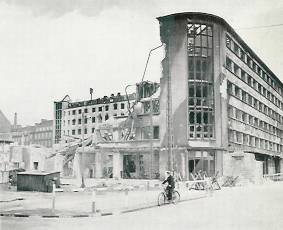 Shellhuset 1934 her
i marts 1945 set herfra.
Eneste med camouflage-maling i området!
Foto fra bogen Shellhuset 21/3-1945. Se model.
Kbhvn-hist-daglige ber.


Shellhouse 1934 here
in March 1945
seen from here.
The only camouflage-painted building in the area! See model.



Se Fotos og Google Map Shell House Shellhuset.* Fly ved kirke.
Andre links: Trailer til DR K film 49 min 9 DEC 2013 Angrebet på Sh. *
Angrebet på Shell H 21. marts 1945 11:21*Operation Karthago.mpg 7:25
Shellhusbombardementet*Zonen - redningsarbejdet*Frdberg-videobunker
Bombningen af skolen 4:41*Den Franske Skole16:07*Sådan1:54 Aarhus.


See Photos and Google Map Shell House Shellhuset.
More: Operation Carthage-Wikipedia * People's Mosquito has this.
Operation Carthage, the 60th anniversary * Aarhus, attack 31 OCT 1944
Trailer 2:34 to Ed Balkan's film The Shell House Raid 23:43
Operation Carthage: RAF Mosquito Raid on the Shellhouse 17:01




Se Omkring Shellhusangrebet af Anders Straarup, marts 2020, i Våbenhistorisk Tidsskrift. Se også dette foto efter bombning.
Shellhuset på Kampmannsgade 2, 1604 København V set fra her på broen over jernbanelinjerne 25. juni 2008.
Bygningen er opført 1950-51, da den tidligere bygning blev ødelagt ved bombeangrebet 21. marts 1945.
Shellhuset var hovedkvarter for Gestapo i København under Besættelsen. Da der var overhængende fare for at hele modstandsbevægelsen i København ville blive
revet op, bad SOE-chef Ole Lippmann i Danmark om at få udført det omhyggeligt planlagte angreb, der ville koste også civile tab! 18 Mosquito-fly (se fotos) eskorteret
af 28 Mustang-fly (se fotos) skulle i 3 grupper bombe denne bygning. Hertil kommer 2 Mosquito-fly med kameraer. Omkring 10 bøger er skrevet om begivenhederne.
Her en kort version:

"Da 1. gruppe i meget lav højde indfløj over Godsbanegården kl. 11.20 ramte Wing Commander Kleboes fly et tårn med projektører, blev slået ud af kurs og styrtede
ned ved Den Franske Skole på Frederiksberg. Røgudviklingen fra denne nedstyrtning fik 7-8 fly fra de to efterfølgende grupper til at bombe Frederiksberg i stedet for Shellhuset, der på dette tidspunkt stod i lys lue efter 1. gruppes nøjagtige angreb.
Katastrofen på Frederiksberg kostede 124 danskere livet, heraf 87 børn i Den Franske Skole. Desuden blev 156 mennesker såret, heraf også mange børn.
I Shellhusets tagetage, hvor der var indrettet celler til fangne danske modstandsfolk, omkom 8 personer.
4 Mosquito-fly og 2 Mustang-jagere gik tabt i forbindelse med operationen." (FAF) Se Fotos og kort med indflyvningslinjer og også Google Map Shellhuset.
Derek Carter er den førende kender af alt omkring dette angreb. Udsagn i arkiver og fra 600 øjenvidner samt 27 af de 68 flyvere har haft indflydelse på dette i
AirmenDK. Han blev født i London i 1951. Han har interesseret sig for emnet siden 1970. Han har boet i DK siden 1981. Han var med i komiteen, der fik opsat
RAF-mindet i 1995.



See About the Shell House Attack by Anders Straarup, March 2020, in The Journal of The Danish Arms & Armour Society. See also this photo after bombing.
The Shell House, Kampmannsgade 2, 1604 København V seen from here on the bridge across the railway lines on 25 June, 2008.
The building was constructed 1950-51, as the earlier building was destroyed by the bombing attack on 21 March, 1945.
The Shell House was the Copenhagen Gestapo HQ during the occupation. As there was imminent danger that all of the resistance movement in Copenhagen would be
torn up, SOE-chief in Denmark Ole Lippmann asked that the carefully prepared attack be carried out. It would also cost civilian losses. 18 Mosquitos (see Photos)
escorted by 28 Mustangs (see Photos) were to bomb this building in 3 groups joined by 2 Mosquitos with cameras. About 10 books have been written about the events. Here a short version:
"When the first group at a very low altitude flew in over the goods yard at 11:20 Wing Commander Kleboe´s plane hit a tower with floodlight projectors, got off course and crashed at The French School at Frederiksberg. The smoke from this crash made 7 or 8 planes from the next two groups bomb Frederiksberg instead of the Shell House, which at this time had burst into flames after the precise attack by the first group.

The disaster on Frederiksberg cost the lives of 124 Danes, 87 of whom were children in the French School. In addition 156 people were wounded, many of them kids.
In the top floor of the Shellhouse with cells for captured Danish members of the resistance 8 people perished.
4 Mosquito-bombers and 2 Mustang-fighters were lost in connection with the operation." (FAF) See Photos and map with run in to the target and also
Google Map Shell House.
Derek Carter is the leading expert on this attack. Statements in archives and from 600 eye witnesses and 27 of the 68 airmen have influenced this in AirmenDK.
He was born in London in 1951 and has been interested in this subject since 1970. He has lived in Denmark since 1981. In 1995 he and others managed to have an
RAF memorial placed on the Shell House to commemorate the 50th anniversary of the attack.