Svinø 2023 Svinø Kirkegård / Churchyard Updated: 22 MAY 2023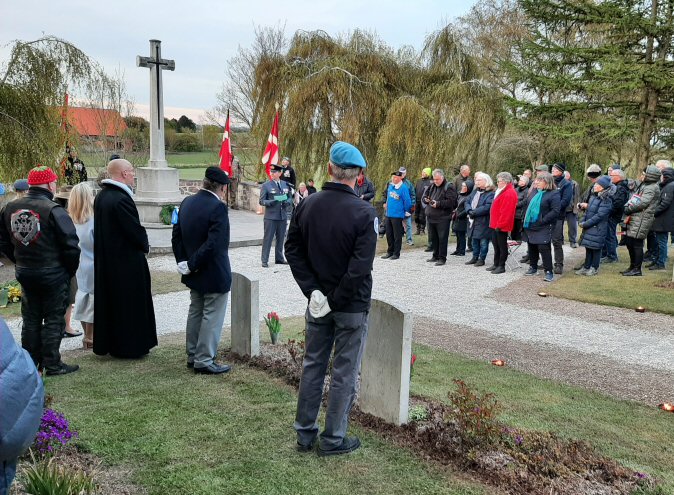 Foto: Karen Straarup 4. maj 2023

Tale af oberstløjtnant Dennis Thagaard,
Stabschef i Flyverhjemmeværnet,
på vegne af Flyvevåbnet.

Bemærk fanerne omkring Opofrelsens Kors.
Via det link kan du høre Frihedsbudskabet.

Photo: Karen Straarup 4 May 2023

Speech by Lieutenant Colonel Dennis Thagaard,
Chief of Air Staff, The Air Home Guard,
on behalf of the Royal Danish Air Force.
Notice the standards around
the Cross of Sacrifice.
Via that link you can see and hear how
the German Surrender was announced.