Svinø 2023 Svinø Kirkegård / Churchyard Updated: 09 MAY 2023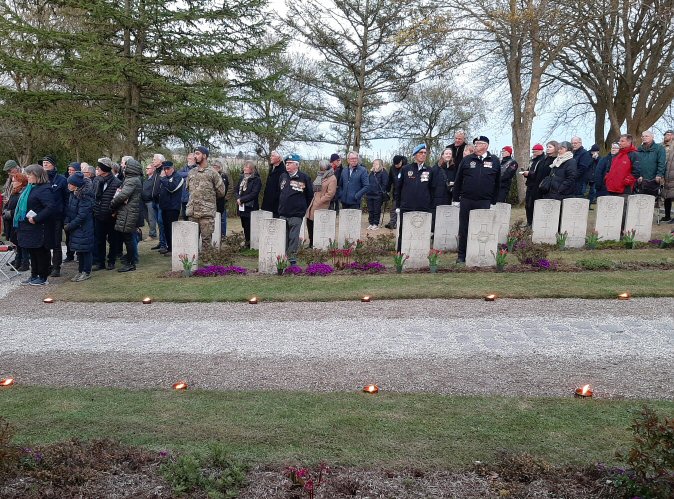 Foto: Karen Straarup 4. maj 2023

Folk fra lokalområdet og en stor del af Danmark
lytter til velkomsten.

Bag den nærmeste række headstones ses en
række af Danmarks Veteraner som æresvagt.

Deres tjenestemedaljer viser, at de har været
udsendt til store dele af verden.

Photo: Karen Straarup 4 May 2023

Residents of the area and a great part of Denmark
pay attention to the welcome.

Behind the nearest row of headstones you see
a number of Danish veterans as a guard of honour.
Their service medals show that they have served abroad in great parts of the world.