Svinø 2023 Svinø Kirkegård / Churchyard Updated: 09 MAY 2023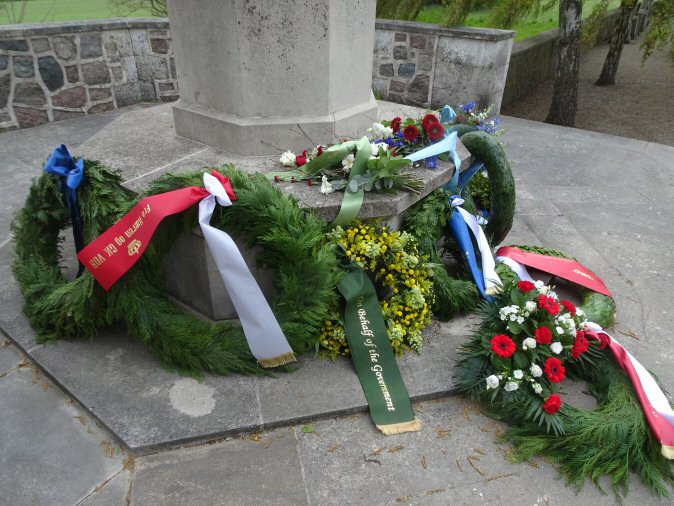 Foto: Anders Straarup 5. maj 2023

Det grønne bånd har teksten
På vegne af Australiens regering og folk.

Dette er En krans blandt mange.


Photo: Anders Straarup 5 May 2023

The green ribbon says
"On Behalf of the Government and
People of Australia"
This is A wreath among many.