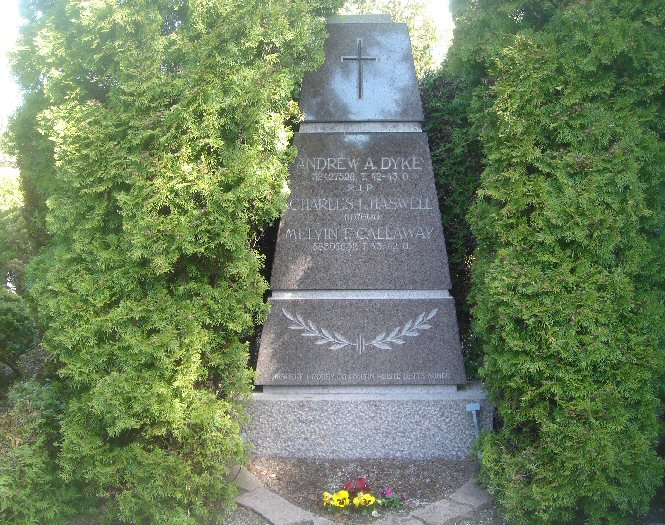 Rødby, 1 flyver (2 amerikanske flyvere
opgravet 28. april 1948 og sendt til
Ardennes American Cemetery, Belgien).
Den tredie amerikanske flyver hviler her stadig!
Charles L. Haswell er en af de 5 amerikanske flyvere, der stadig hviler på en kirkegård i Danmark.
Se kortet USAAF med alle amerikanske flyvere begravet i Danmark. Uheldigvis er den sorte plet,
der angiver denne kirkegård, placeret til højre for tallet 79. Det skulle have været til venstre for tallet.

Rødby Kirkegård, Søndergade 50, 4970 Rødby i Lolland Kommune.
Indgangen er her. Dette gravsted er her.



Rødby, 1 airman. (2 American airmen disinterred on 28 April, 1948 and sent to
Ardennes American Cemetery, Belgium).
The third American airman still rests here!
Charles L. Haswell is one of 5 American airmen, who still rest in a churchyard in Denmark.
See the map USAAF with all American airmen buried in Denmark. Unfortunately, the black spot
indicating this cemetery was placed to the right
of the number 79. To the left had been better.

Rødby Kirke, Søndergade 50, DK-4970 Rødby in
the Municipality of Lolland.
The entrance is here. This plot is here.