Halifax Mk III at YAM 77 SQN links*Halifax-Yorkshire Air Museum*Halifax-RAF Museum*Halifax-BC Museum.Canada*Halifax Print Upd 30 SEP 2019
All photos by Anders Straarup on 14 SEP 2019 at The Yorkshire Air Museum.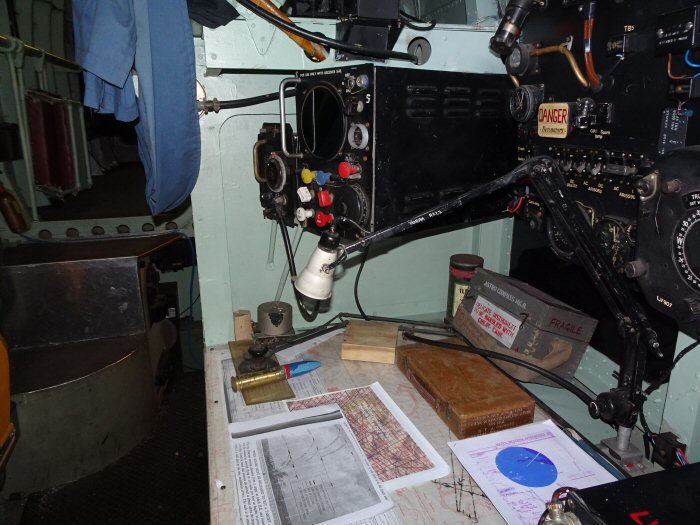 Til venstre har navigatøren Gee til at hjælpe med Navigation.

Bemærk arket med ballistiske kurver over
hvordan forskellige typer bomber falder fra forskellige højder ved bestemte hastigheder.





On the left the Navigator has the Gee instruments to help with Navigation.

Notice the sheet with ballistic curves
showing how different types of bombs fall
from different heights at a certain speed.