Halifax Mk III at YAM 77 SQN links*Halifax-Yorkshire Air Museum*Halifax-RAF Museum*Halifax-BC Museum.Canada*Halifax Print Upd 30 SEP 2019
All photos by Anders Straarup on 14 SEP 2019 at The Yorkshire Air Museum.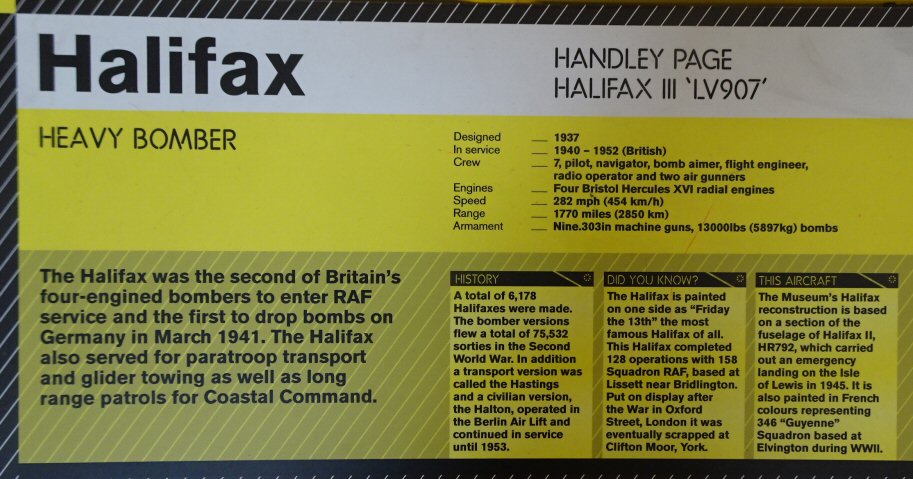 Information ved siden af flyet i udstillingen. YAM har dette om flyet.

Information next to the plane in the exhibition. YAM has this about the plane.