Udsigt fra lystårn ramt af MOS SZ977 Foto fra EVP - Kommandoposten, "Det Gule Palæ" Opdateret 20 DEC 2013
View from light tower hit by MOS SZ977 Photo from EVP - Kommandoposten, "Det Gule Palæ" Updated: 20 DEC 2013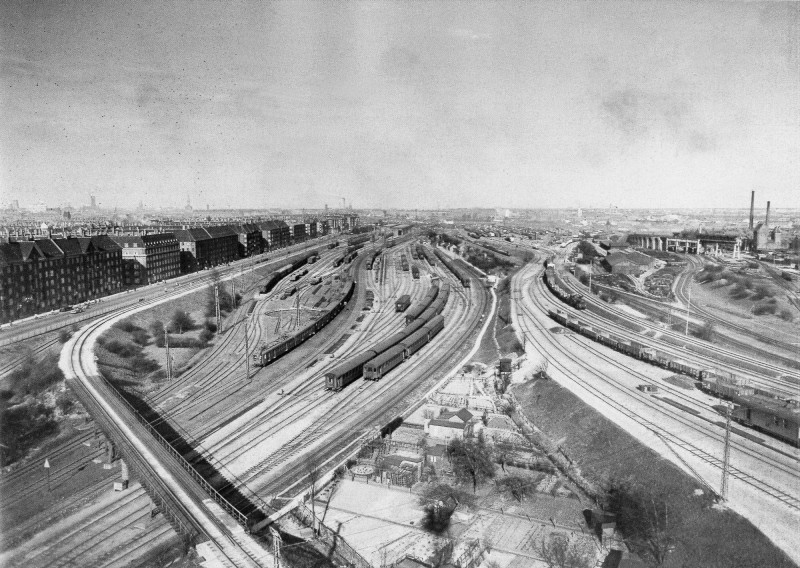 MOS SZ977 styrtede
ned efter en kollision. Se
Lystårnet fra et fly
Lystårnet ramt
af MOS SZ977
MOS SZ977 ramte dette lystårn.
Retning til Shellhuset over
Ingerslevsgade 174 her i v. kant.
EnghavePLAN og kort
Enghave Lystårn
Sasbye om lystårnet
Position for lystårn her
Udsigt fra lystårn
35 m højt.
Nedrevet efter 1966.
DSB-foto 1955
Ændret lidt siden 1945!
Google Map Shellhuset.

MOS SZ977 crashed
after a collision. See
The light tower from the air
The light tower hit by
MOS SZ977
MS hit this light tower
Direction to the
Shell House over Ingerslevsgade 174 here
to the left.
EnghavePLAN and map
Enghave Light Tower
Sasbye about light tower
Position of light tower
here
View from the light tower 35 m tall. Demolished after 1966. DSB photo from 1955. Some changes since 1945! Google Map Shell House.