Air crashes on Als, information tables and Gunnar Hounsgaard Updated: 28 SEP 2021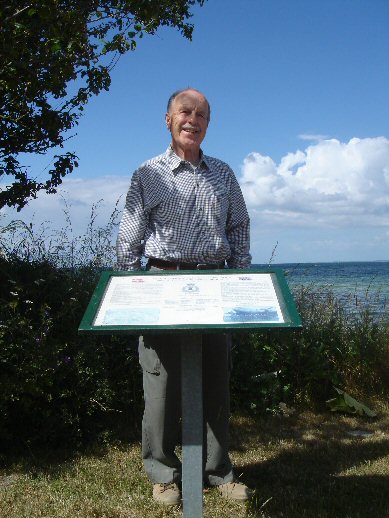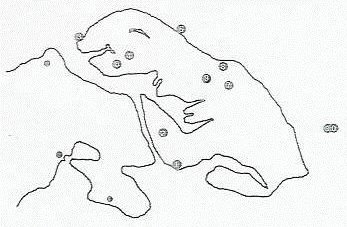 Klikbart kort over
flystyrt på Als.
Klik på en plet
og se siden om et fly.


Clickable map of
air crashes on Als.
Click on a spot and see
the page about a plane.
5 x information:
Kær Hestehave HAL HR940
Broballe LAN JA967 LAN HK537
Karlsminde/Tranerodde HAL LL235
Stormy Weather B17 42-38005
Nørreskoven HAL MZ915 HAL NP719 Bombefly-center - JV 04 SEP 2021.

Se Flystyrt Sønderborg / Air crashes Sønderborg + Google Map SDBG-AirmenDK



Ved de fleste mindesmærker for fly styrtet på Als ses informationstavler fremstillet i samarbejde mellem Gunnar Hounsgaard og Hærens Sergentskole mens den var i Sønderborg.
Mange mennesker, myndigheder, virksomheder, organisationer og militære enheder har arbejdet sammen om hvert eneste mindesmærke, der er blevet rejst. Se også Monument 2010.
Gunnar Hounsgaard, f. 1927 i Broballe på Als, har som ingeniør med stærk historisk interesse et dybtgående kendskab til luftkrigen over Als og flystyrt i området. Foto her ved Tranerodde.
Se Gunnar Hounsgaard 2017. Han døde 12 oktober 2019. Bisættelse med mange mennesker.

At most memorials to planes and airmen crashed on Als there are information tables made in cooperation between Gunnar Hounsgaard and the Army NCO School while it was in Sønderborg,
Many people, authorities, firms, organizations, and military units have cooperated about each of the memorials that have been erected. See also Monument 2010.

As an engineer with a strong interest in history, Gunnar Hounsgaard, born 1927 in Broballe on Als,
has a thorough knowledge of the airwar over Als and air crashes in the area. Photo here.
See Gunnar Hounsgaard 2017. He died on 12 OCT 2019. Funeral service with many people.