Nyborg Assistens Kirkegård - New Cemetery Updated: 05 NOV 2009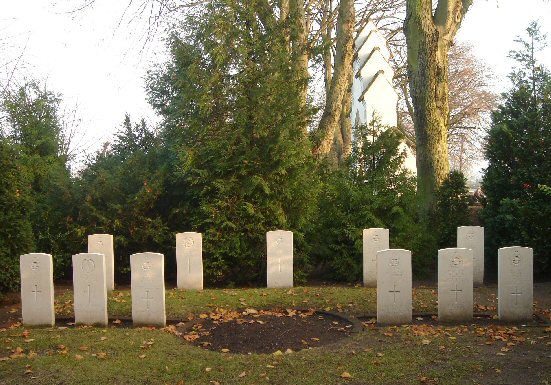 Nyborg, 9 flyvere.
Over for Sygehus Fyn Nyborg, Vestergade 17, 5800 Nyborg.

Gravene er til venstre lige
efter den hvide indgangsportal, der ses på foto.

Nyborg, 9 airmen.
Opposite the hospital at Vestergade 17, DK-5800 Nyborg.

The graves are to the left right after the entrance
through the white portal you see on this photo.