Korsør Kirkegård - Cemetery Photo 01 SEP 2015 by AS Updated: 13 SEP 2015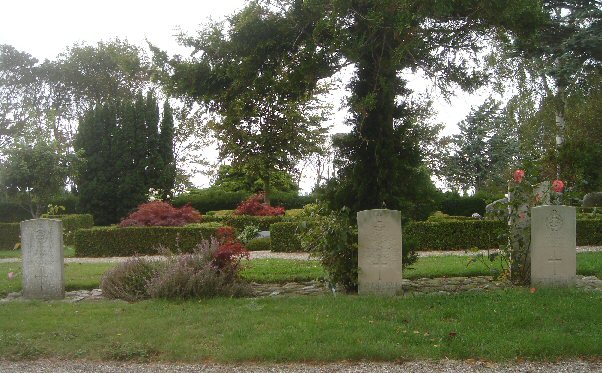 Korsør, 3 britiske flyvere (3 amerikanske flyvere opgravet
29. april 1948 og hjemført til USA).
Se kortet USAAF med alle amerikanske flyvere begravet i Danmark.

Korsør Kirkegård, Kjærsvej 2, 4220 Korsør i
Slagelse Kommune.
Indgangen er her. Dette gravsted er her i den sydligste del.



Korsør, 3 British airmen (3 American airmen disinterred
on 29 April, 1948 and taken home to the USA).
See the map USAAF with all American airmen buried in Denmark.


Korsør Kirkegård, Kjærsvej 2, DK-4220 Korsør in the Municipality of Slagelse.
The entrance is here. This plot is here in the southern part.