Tranum Vadum 13 August 2013 Updated: 17 SEP 2023

13 AUG 2013 Monument p022 BLE T1934 - 1 - 2 - 3 - 4 - 5 - 6 - 7 - Monument p023 BLE R3913 - 8 - 9 - 10 - Vadum - 11 - 12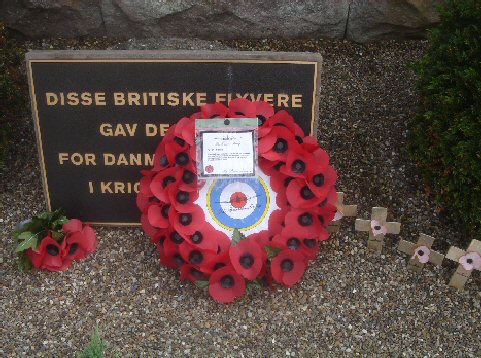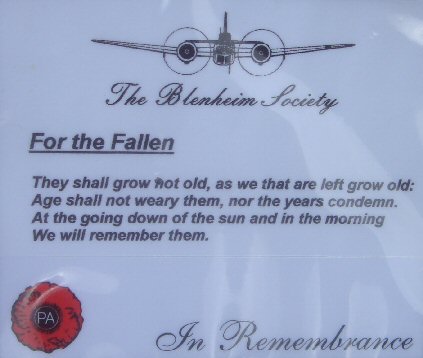 Mindetavlen set 13. august 2013.
Valmuer er knyttet til mindet om Første Verdenskrig. Danske soldater så i 2011 deres britiske kolleger fejre Remembrance day i BRIDZAR.
The Last Post spilles ved Menin Gate i Ypres i Belgien hver aften og de 4 linjer
fra For the Fallen siges - og alle gentager sidste linje med løftet.

The memorial tablet on 13 AUG 2013.
The Remembrance poppy is connected to the memory of World War I.
The Last Post is played at Menin Gate in Ypres every evening and the 4 lines of
For the Fallen are said - and everyone repeats the last line with the promise.


Ved kransen fra The Blenheim Society
var et kort med dette udsnit af Ode of Remembrance - Erindringens ode.
For de faldne
De skal ikke blive gamle, som vi der er tilbage bliver gamle:
Alderen skal ikke tære på dem eller årene svække mindet om dem.
Når solen går ned og om morgenen vil vi huske dem.
Til minde om dem.

This card with a part of Ode of Remembrance
was attached to the wreath from The Blenheim Society.