Rebild

69 omkomne flyvere

69 perished airmen Updated: 05 JUL 2012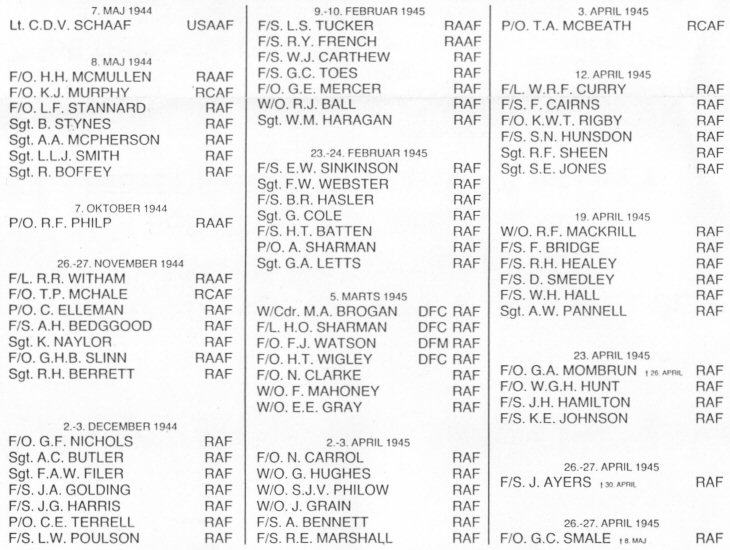 Navnene på Flyverstenen i Rebild.
Se hele Mindetavlen og historien bag:
Gram, flyvere og nedkastninger.
Se alle 99 flyvere fra disse 15 fly
og Google Map Rebild med 15+3 fly.

Se hele Flyverstenen i 2012.
Se 69 flyvere - St. Clement Danes
og mere om Tab af liv.
Flyene
The planes

The names on the Aviator Stone in Rebild. See all of the Memorial Tablet
and the story behind it:
Gram, airmen and supply operations.
See all of the 99 airmen, the 15 planes
and Google Map Rebild with 15+3 p.

See all of the Aviator Stone in 2012.

See 69 airmen - St. Clement Danes
and more about Loss of Lives.