Grønhøj 2018 1 * 2 * 3 Links*2014*2015

Mindesten*RAF Mindestue

Memorial Stone*RAF Memorial Room Updated: 14 MAY 2018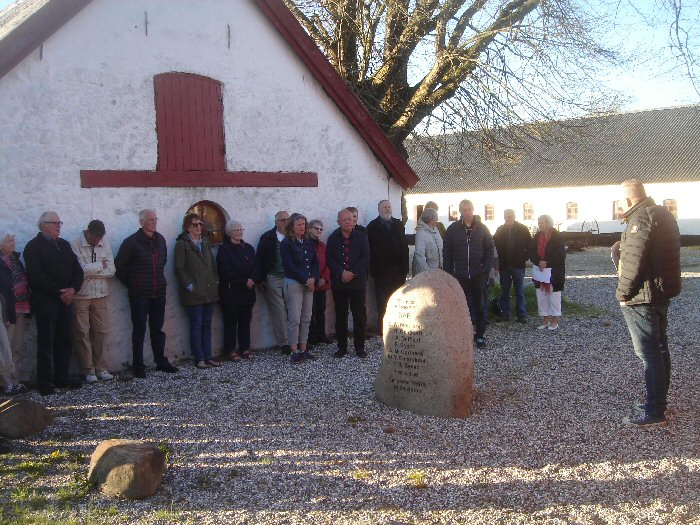 Foto: Anders Straarup
Danmark blev befriet for 73 år siden.
Det blev mindet i Grønhøj den 4. maj 2018.
Det var annonceret i Uge-Avisen Karup.

Deltagerne blev budt velkommen af
Gregers Laigaard, Grønhøj Kro.
Han fortalte hvordan hans mor oplevede at
LAN R5679 fløj over Grønhøj på vej ned.
Se Himlen lyste op, da bombeflyet brændte.
Senere indbød han til fælles kaffebord i
RAF Mindestue.

Karen Straarup var parat til at uddele
En lærke letted' og Altid frejdig -
og synge for.

Photo: Anders Straarup
Denmark was liberated 73 years ago.
It was commemorated in Grønhøj on
4 May 2018.
It had been advertised in the Karup Weekly.
The participants were welcomed by
Gregers Laigaard, Grønhøj Kro. He related
how his mother experienced LAN R5679
flying over Grønhøj on its way down.
See The sky lit up when the bomber burned.
Later he invited those present to a common coffee table in the RAF Memorial Room.

Karen Straarup was ready to distribute
A Lark Ascended and Always dauntless -
and to lead the singing.