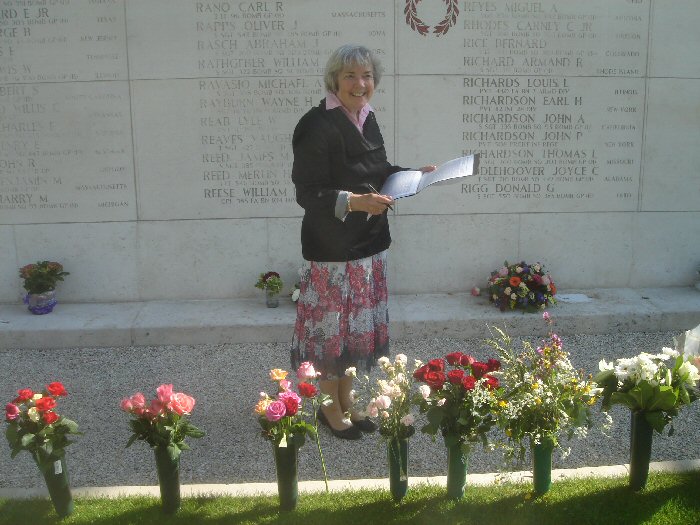 Foto: AS den 24. maj 2015
Karen finder navne på flyvere
uden kendt grav og omtalt i
AirmenDK.
Se listen med 54 navne
i alfabetisk orden
eller ordnet efter fly.
Desværre var listen ufuldstændig.
Familiemedlemmer eller folk fra
Holland, der har "adopteret" hver
eneste af de faldne, har sat
blomsterhilsener ved mindemurene.

Photo: AS on 24 MAY 2015
Karen is finding names of airmen
with no known grave
mentioned in AirmenDK.
See the list with 54 names
in alphabetical order or
sorted out by planes.
Unfortunately the list was incomplete.

Relatives or people of Holland,
who have "adopted" every single one of
the fallen, have placed floral tributes
at the Walls of the Missing.