Netherlands American Cemetery Photo on 24 MAY 2015, Memorial Day 2015 Updated: 24 JUN 2015
Netherlands American Cemetery official website Tablets of the Missing 2 * 3 * 4 * 5 * 6 * 7 Memorial Day 2015 8 * 9 * 10 * 11 * 12 * 13 * 14 * 15 * 16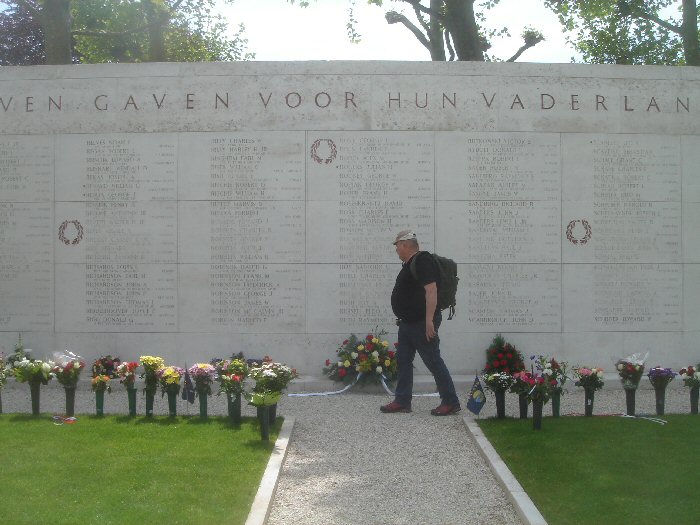 Foto: AS den 24. maj 2015
En gæst ser efter et af de
1.722 navne på savnede
fra hæren og flyvevåbnet
(dengang stadig en del af hæren).

Den fulde tekst på muren:
Her er optegnet navne på amerikanere,
som gav deres liv i tjeneste for deres
land, og som hviler i ukendte grave.

Photo: AS on 24 MAY 2015
A visitor looking for one of the
1,722 names of missing of
the Army and the Army Air Forces.

During World War II the Air Forces
still formed part of the
United States Army.
The full text of the Dutch inscription on
the south wall is carved on the north wall:
Here are recorded the names of
Americans who gave their lives in the service of their country and who sleep
in unknown graves.