Netherlands American Cemetery Photo on 24 MAY 2015, Memorial Day 2015 Updated: 24 JUN 2015
Netherlands American Cemetery official website Tablets of the Missing 2 * 3 * 4 * 5 * 6 * 7 Memorial Day 2015 8 * 9 * 10 * 11 * 12 * 13 * 14 * 15 * 16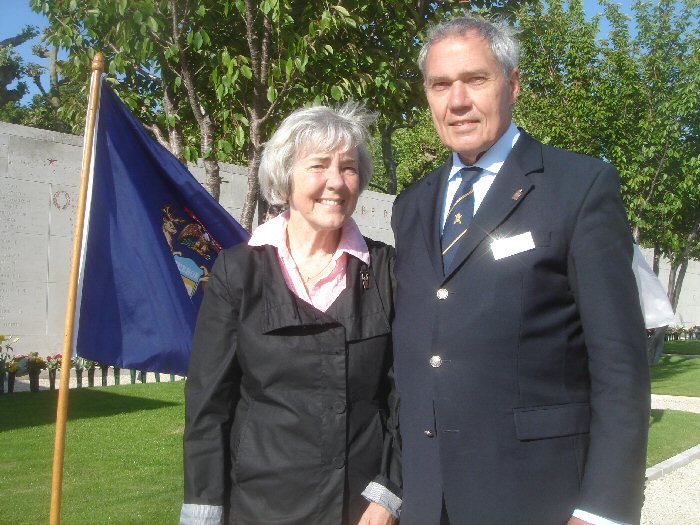 Foto: ? den 24. maj 2015
Karen og Anders Straarup
foran staten Michigans flag.
Kongemærket viser at vi er fra
Danmark.

Et Dannebrog med en kongekrone
og som baggrund for initialerne CX.
Det blev lavet i anledning af at
Kong Christian X i 1940 blev 70 år.

Photo: ? on 24 MAY 2015

Karen and Anders Straarup
in front of the state flag of Michigan
at the northern Wall of the Missing.
The King's Emblem shows that we
are from Denmark.

A royal crown on top of a
Danish flag with the initials CX.
It was made on the occasion of
the 70th birthday of
King Christian X in 1940.