Netherlands American Cemetery Photo on 24 MAY 2015, Memorial Day 2015 Updated: 24 JUN 2015
Netherlands American Cemetery official website Tablets of the Missing 2 * 3 * 4 * 5 * 6 * 7 Memorial Day 2015 8 * 9 * 10 * 11 * 12 * 13 * 14 * 15 * 16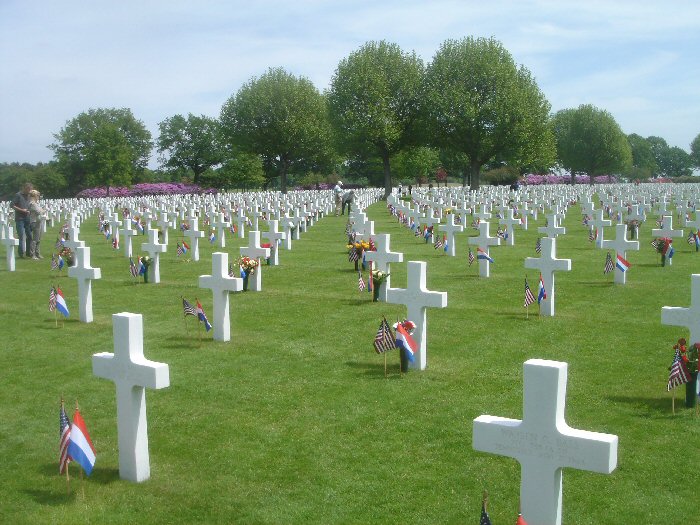 Foto: AS den 24. maj 2015
Nogle af de 8.301 gravsten.
Der er 8.122 kors og
179 Davidsstjerner.

Kilde: Brochure til besøgende,
se udgave på engelsk.
Familiemedlemmer eller folk fra
Holland, der har "adopteret" hver
eneste af de faldne, har sat blomster
ved en del grave.

Photo: AS on 24 MAY 2015
Some of the 8,301 headstones.

There are 8,122 Latin crosses
and 179 Stars of David.
Source: