Pålsjö, Sverige - Palsjo, Sweden Photo: Lars Wikander, 29 AUG 2010 Updated: 03 MAY 2019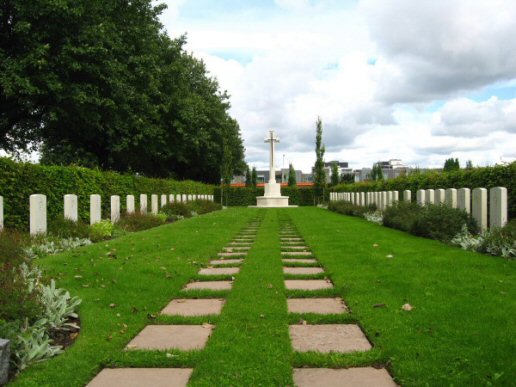 Pålsjö, Sverige, 5 flyvere fra www.airmen.dk
Officiel website: Pålsjö kyrkogård med dette om Krigsgrave.
Privat website: Pålsjö krigskyrkogård med de faldne og om flystyrt.
CWGC: Helsingborg (Palsjo) Municipal Cemetery.
Se informationstavle om denne og andre
svenske kirkegårde med allierede flyvere.
Pålsjö kyrkogård er 3,4 km nord for Helsingborg i Pålsjø,
indgang fra Christer Boijes Väg nær Kullavägen..
Indgangen er her. Positioner i Google Maps.dk.
Disse 5 grave er foran Opofrelsens Kors, der er her.
I Danmark ses lignende kors på 6 kirkegårde



Palsjo, Sweden, 5 airmen from www.airmen.dk.
Official website Pålsjö Cemetery - in Swedish, with photos,
also from the War Graves
Private website: Pålsjö War Cemetery with the fallen airmen.
CWGC: Helsingborg (Palsjo) Municipal Cemetery.
See information table about this and other
Swedish cemeteries with allied airmen.
Palsjo Cemetery is 3,4 km north of Helsingborg in Pålsjö,
entrance from Christer Boijes Väg near Kullavägen.
The entrance is here. Positions on Google Maps.dk.
These 5 graves are in front of the big Cross of Sacrifice here.
In Denmark similar crosses are placed in 6 cemeteries.