Stirling III BF476 - The crash site Photos: Christoffer Nielsen - from Signe Rømer Updated: 06 MAY 2013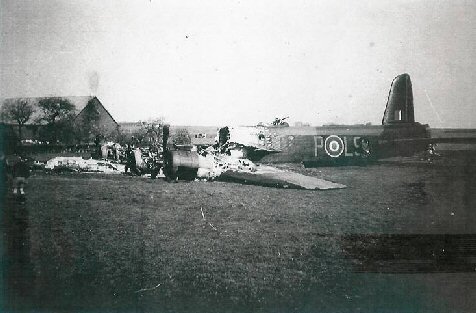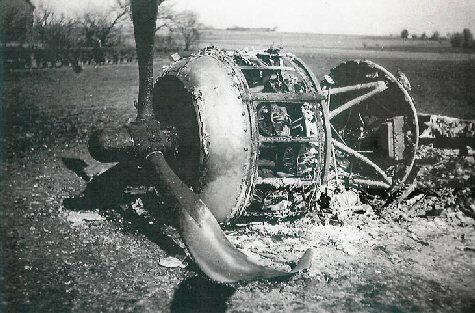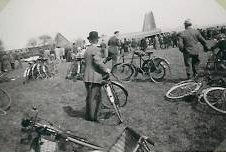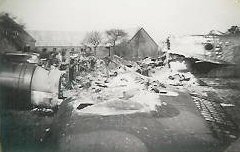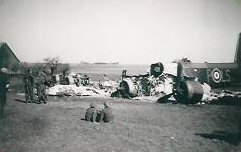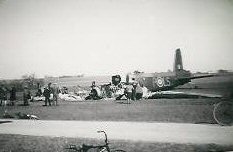 STI BF476 landede nær Kristen Hansens gård Fælledvej 27, Kragelund Fælled, 8723 Løsning, her hvor der siden er opført en ny landbrugsbygning, overblik her.
Disse fotos blev taget af Signe Rømers bror Christoffer Nielsen. Se også Flere fotos - fra Vejle Stadsarkiv og Hans Hermann Müllers fotos.
Dette sted er 1050 m syd for Mindestenen rejst her for besætningen på flyet ved Bøgballe STI BF506 som styrtede ned kl. 03.26, 40 minutter efter dette fly.

STI BF476 had to make a wheels up landing near Kristen Hansen´s farm Fælledvej 27, Kragelund Fælled, 8723 Løsning here where a new farm building was
built later, overview here. These photos were taken by Signe Rømer's brother Christoffer Nielsen. See More photos - from the Vejle Stadsarkiv and H. H. Müller's Photos.
This place is 1050 m south of the Memorial erected here to the crew of STI BF506 which crashed near Bøgballe at 03.26 hours, 40 minutes after this plane.