Strandgaarden, Halskov

Fotos fra Korsør Lokalarkiv v/ Kurt Rehder

Photos from Kurt Rehder Updated: 16 DEC 2011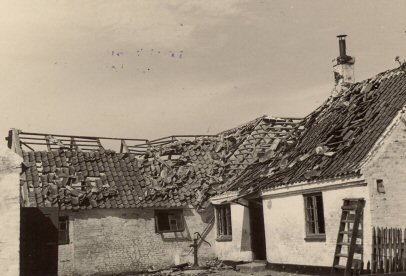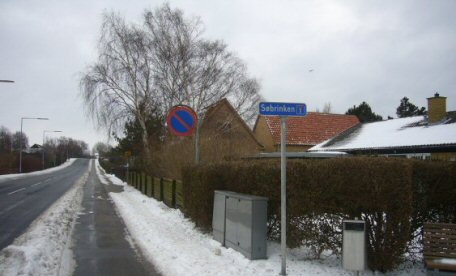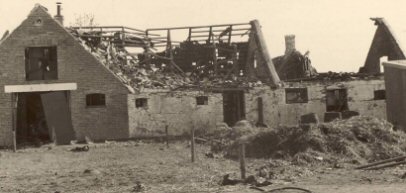 Den 21. april 1943 styrtede Lancaster X ned ved Strandgården, Revvej 167,4220 Korsør her.
Se huset med det røde tag i Strandgaarden 2 * Google Map p152.
Pointen er at maskinen eksploderede ved nedslaget. Stykker af flyet og flyverne blev spredt over
et større område nord for Revvej. Se fotos af en motor, nedstyrtningsstedet og bombekrateret.
Se også Flere fotos * Fotos fra Finn Hansen * Fotos taget af Holger Christiansen.



On 21 April 1943 Lancaster X crashed at Strandgaarden (Revvej 167, 4220 Korsør here.)
See the house with the red roof in Strandgaarden 2 * Google Map p152.
The plane exploded on impact! Pieces of the plane and of the airmen were scattered over a large
area north of Revvej. See photos of an engine, the crash site and the bomb crater.
See also More photos * Photos from Finn Hansen * Photos taken by Holger Christiansen.