Lancaster X photos at Halskov

Fotos fra Korsør Lokalarkiv v/ Kurt Rehder

Photos from Kurt Rehder Updated: 15 DEC 2011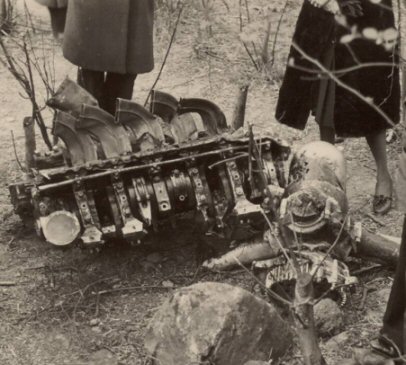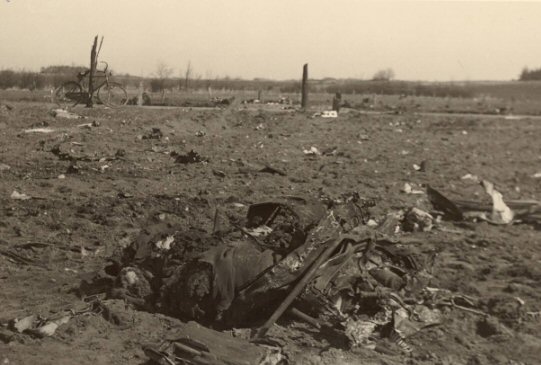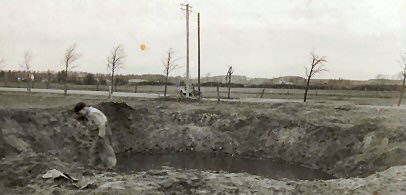 Den 21. april 1943 styrtede LAN X ned ved Strandgården (Revvej 167,4220 Korsør
her). Se huset med det røde tag i fotos 1943+2010. Se Google Map p152.
Sorø Amtstidende bragte 24/4 billedet af denne Rolls-Royce Merlin motor. Den blev fundet
her omkring 100 m nordøst for Næsted's villa, Bragesvej 49. (Kilde: Kaj Christiansen)
Se en anden motor i Flere fotos. Hullet var omkring her syd for Revvej.
Ikke en 4000 pund bombe, men kraftig! 1000 pund! Se også Strandgaarden serie 2.

On 21 April 1943 LAN X crashed at Strandgaarden (Revvej 167, 4220 Korsør here.)
See the house in photos 1943 and 2010 * Strandgaarden series 2
On 24 APR Sorø Amtstidende had the photo of the Rolls-Royce Merlin engine found here
about 100 m north east of Næsted's villa, Bragesvej 49. (Source: Kaj Christiansen)
See another engine in More photos. The hole was about here south of Revvej.
Not a 4,000 lbs bomb, but powerful! 1,000 lbs! See also Google Map p152.