Fotos fra Finn Hansen - Photos from Finn Hansen Updated: 16 DEC 2011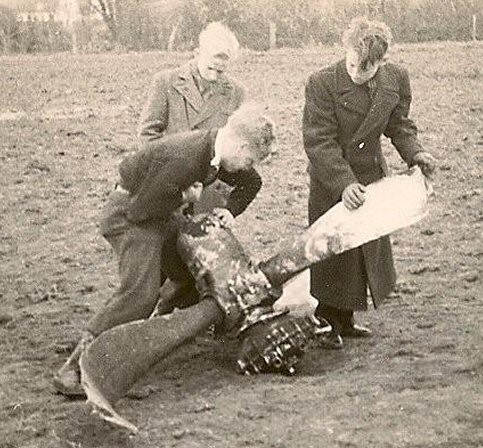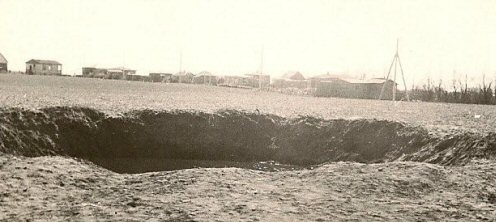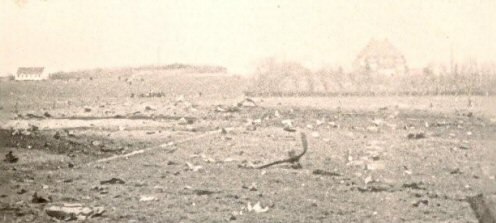 Billeder fra Finn Hansen, hvis afdøde far var frihedskæmper. Han havde disse billeder fra Revvej, hvor Lancaster X styrtede ned. Se Google Map p152.
Propellen har 100% sikkert siddet på en Merlin motor, idet lidt af motorens fordæksel hus stadig sidder på. Motor fra en Halifax II eller en Lancaster, fastslår
Henning Knudsen. Hullet fra bomben er her syd for Revvej. I baggrunden til højre er Strandhotellet. Det ses også i Flere fotos og Strandgaarden serie 2.
Vragrester blev spredt over et stort område. Det store hus i højre side er fabrikant Næsteds "Villa Nelletidda".
Det hvide hus bag propellen og i dette foto, Skovbrynet 14 (her) ses også i Fotos taget af Holger Christiansen til venstre på nederste foto.



Photos from Finn Hansen whose late father was a member of the Resistance Movement. He had these photos from Revvej where Lancaster X crashed.
See Google Map p152.
The propeller has 100 % sure been on a Merlin engine. A part of it is still on the propeller. The engine is from a Halifax II or a Lancaster, Henning Knudsen states.
The hole from the bomb is here south of Revvej. To the right in the background is the Strandhotellet. It is also in More photos and Strandgaarden series 2.
Pieces of wreckage were scattered over a large area. The big house on the right is factory owner Næsted's "Villa Nelletidda".
The white house behind the propeller and in this photo to the left, Skovbrynet 14 (here), is also in Photos by Holger Christiansen to the left in the photo at the bottom.