Nær nedstyrtningsstedet - Near the crash site Links Photos by AS on 25 AUG 2012 Updated: 20 OCT 2012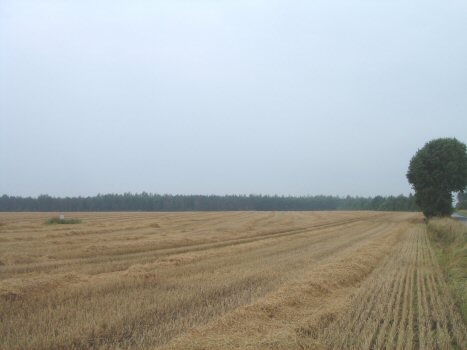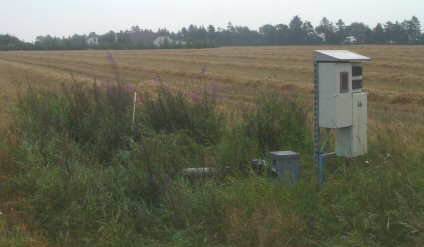 LAN R5679 styrtede ned her, tæt på her, overblik her. Den 8. oktober 2012 fandt vi
med metaldetektorer vragrester på netop dette sted bag det sydvestlige hjørne af denne
mark vest for Resenfeldevej 17, 7470 Karup udpeget af Kirstine Filbert og Kurt Mikkelsen.
Nedstyrtningsområdet er bag venstre kant af marken på de to øverste fotos. Se Attrap.
Foto nederst viser markvandingsbrønden, der også ses på de to andre fotos.
I baggrunden ses Resenfeldevej 17. Foto øverst til højre er set fra indkørsel til gården.
Se også Himlen lyste op, da bombeflyet brændte * En flyver * Grønhøj Kro.



LAN R5679 crashed here, at close range here, overview here. On 8 October 2012
we found, with metal detectors, pieces of wreckage on the spot behind the south west
corner of this field west of Resenfeldevej 17, 7470 Karup. Kirstine Filbert and Kurt Mikkelsen had pointed out the place to us. See also Decoy Airfield Grove/Karup.
The crash site area is behind the left corner of the field in the photos at the top of this page.
The photo at the bottom shows the well for irrigation also seen in the other photos.
Resenfeldevej 17 is seen in the background. The top right photo is seen from the farm.
See also the article The sky lit up when the bomber burned * One airman * Grønhøj Kro