Visit 2023 Updated: 16 JUN 2023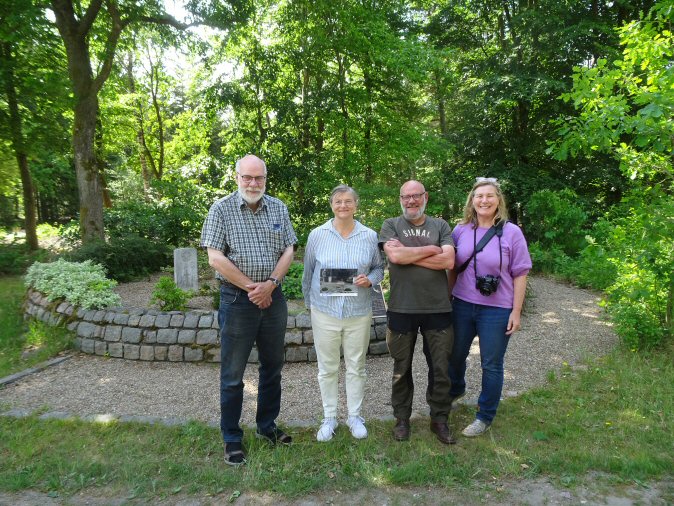 Foto: Anders 11. juni 2023

Englændergraven betyder meget for en del mennesker.

Karen holder et foto af sin far Knud Raunkjær.

Hendes mand Carl Christian står mellem hende
og Jacquelin.

Hendes svoger Ole er på hendes højre side.

Se historien Tarm - Om Englændergraven.


Photo: Anders 11 June 2023
The British War Graves
mean a lot to a number of people.

Karen holds a photo of her father Knud Raunkjær.

Her husband Carl Christian is standing between
her and Jacquelin.

Her brother-in-law Ole is standing on her right side.
See the story
Tarm - About the British War Graves.