Visit 2023 Updated: 14 JUN 2023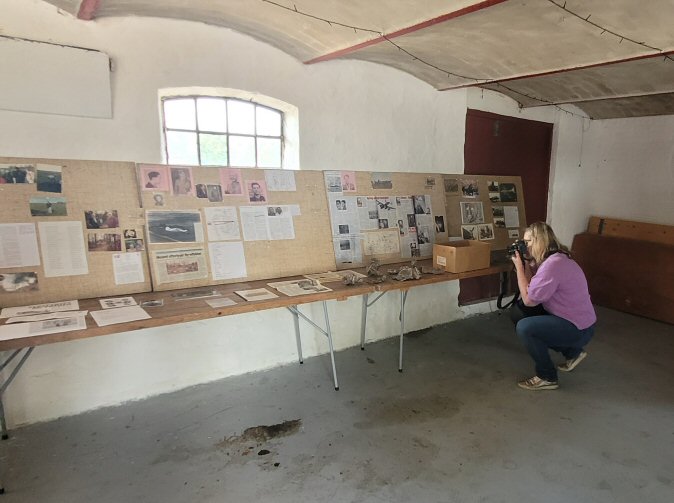 Foto: Karen 11. juni 2023

Den 12. marts 1945 styrtede LAN ME449 ned
ved Østergårde her syd for Tarm.

Se Beretning fra øjenvidnet Knud Raunkjær.
Per Bonde, søn af hans bedste ven, lavede denne
udstilling om flyet og flyverne.
Den blev studeret i 2011, 2015 og 2020, da efter- kommere af besætningsmedlemmer mødtes her.

Jacquelin kigger godt på vragstykker.


Photo: Karen 11 June 2023

On 12 March 1945 LAN ME449 crashed at
Østergaarde here south of Tarm. See the map.

See Eye witness account from Knud Raunkjær.

Per Bonde, the son of his best friend, made this exhibition about the plane and the airmen.

It was studied in 2011, 2015 and 2020 when descendants of the crew members met here.
Jacquelin has a good look at pieces of wreckage.