Skarrild Kirkegård - Churchyard Skarrild 2018 Skarrild 2019 Photo: Knud Riis 23 FEB 2008 Updated: 02 AUG 2021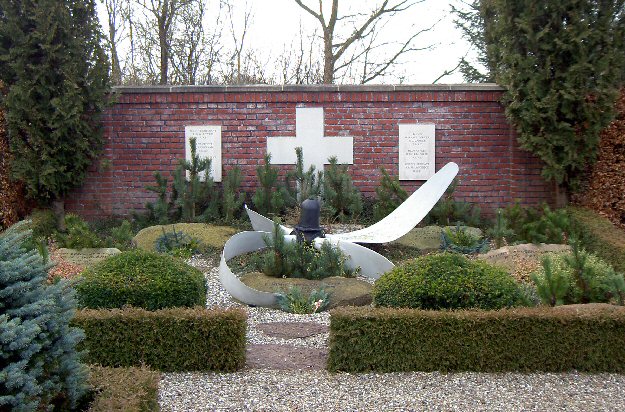 Skarrild, 7 flyvere.
Skarrild Kirke, Kirkepladsen 5, Skarrild, 6933 Kibæk
i Herning Kommune.
Indgangen er her. Disse grave er her syd for kirken.
Se mindesten og mindetavler samt fotos 1991 og 2002
og kirken på nettet. Se Skarrild 2011 og
Flyvergraven og Mindestuen på www.skarrild.dk,og en video,
1 min. 18. sek. En flyvers bror blev også begravet her.
Propellen på foto er en Standard Hamilton
med stilbare blade og indbygget de-icer,
der har siddet på en Avro Lincoln B.2. (EVH)
Se den anden propel ved Skarrild-Karstoft Museum.


Skarrild, 7 airmen.
Skarrild Kirke, Kirkepladsen 5, Skarrild, DK-6933 Kibæk
in the Municipality of Herning.
The entrance is here. This plot is here south of the church.
See memorial stone and memorial tablets * photos 1991.
The church on the internet and Skarrild 2011.
See Grave of the Lancaster Crew and more on www.skarrild.dk - also a video 1 min.18sec.
An airman's brother was also buried here.
The propeller in the photo is a Standard Hamilton
with adjustable blades and built-in deicer
which was once on an Avro Lincoln B.2. (EVH)
See the other propeller at Skarrild-Karstoft Museum.