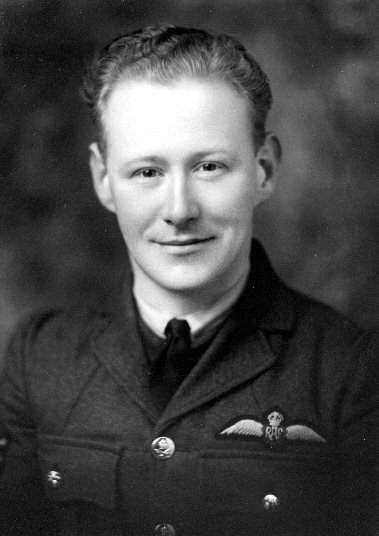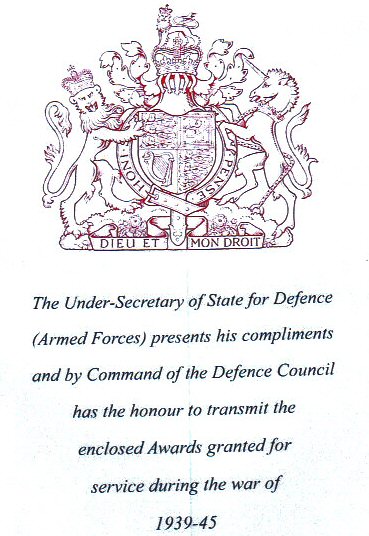 Flight Sergeant
Lewis Wilson Morrison, Pilot på Lancaster R5679, fik aldrig sine
medaljer for tjenesten under
krigen, men den 10. juni 2014
blev de sendt til hans nærmeste
slægtning David Geddes
som i 2013 skrev

Pilot Sgt Lewis Wilson Morrison
til RAF Mindestue.

David Geddes sendte i 2014
nedenstående oversigt.

Flight Sergeant
Lewis Wilson Morrison,
the Pilot of Lancaster R5679,
never received
his Campaign Medals, but on
10 June 2014 they were sent to
his next of kin David Geddes
who in 2013 wrote
Pilot Sgt Lewis Wilson Morrison
for the RAF Memorial Room.
In 2014 David Geddes sent
the summary
Lewis Wilson Morrison –
WW2 Military Service


1939: Joins Royal Engineers: 2012450 Sapper Morrison LW
1940: Transfers RAF for pilot training: 656649 AC2 Morrison LW, C Flight No 1 Squadron, No 11 Initial Training Wing (ITW), Cambridge Hotel, Scarborough, Yorkshire.
1940: 656649 LAC Morrison LW, A flight No 2 Squadron, 28 Course, SFTS, Lyneham, nr Chippenham, Wiltshire. Qualified on Avro Ansons.
1940: 34 Pilots and Navigators Course. 16 Operational Training Unit (OTU) RAF Upper Heyford, Oxfordshire.
1940-42: 16 OTU Formed at Upper Heyford on 8 April 1940 from the No 4 Group Pool , which comprised No's 7 and 76 Squadrons, within No 6 Group, to train night bomber crews equipped for which it was equipped with Hampdens and Herefords. It was transferred to No 7 Group on 15 July 1940 until 11 May 1942 when No 7 Group was renumbered No 92 Group. It converted to Wellingtons in April 1942 and from March to December its HQ moved to Barford St John whilst runways were laid at
Upper Heyford for Lancasters.
June 1942: While posted to Upper Heyford, he flew in some of the 1000 bomber raids as second pilot. These may have been operational on Wellingtons from
Barford St John north of Oxford and close to Banbury.
August 1942: 656649 Flt Sgt Morrison LW, 61 Squadron, RAF Syerston, Nottinghamshire. He was posted to 61 Sqn in late August or early September 1942.
The Lancaster conversion course was carried out at Syerston. Now qualified as pilot for Anson, Hampden, Wellington, Lancaster.
25 Sept 1942: In first mission commanding his own aircraft, and after laying sea mines in target area Sweet Peas, east of Kiel, engaged by radar directed nightfighter from Karup Grove. Protracted air battle from over Randers until crash landed in flames at Gronhoj, west of Viborg, Denmark. All the crew of Lancaster QRO- R5679
buried at Frederikshavn.