Rebild 2021 REBILD NATIONAL PARK SOCIETY Toldstrup-Rebild Photos 04 JUL 2021: Anders Straarup Updated 06 JUL 2021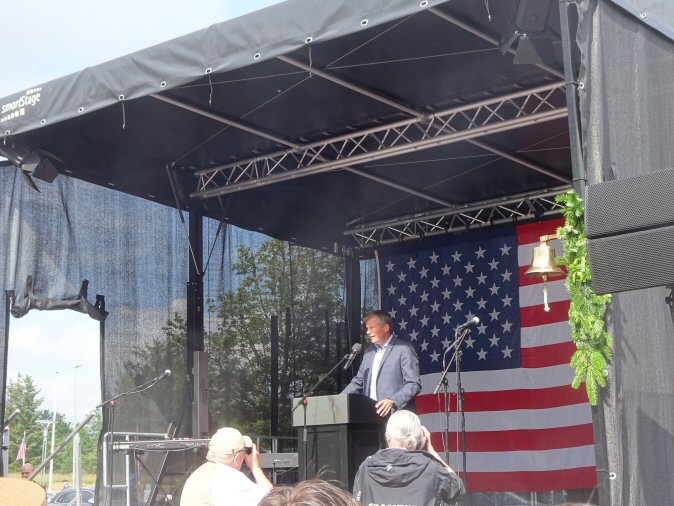 Den amerikanske hovedtaler var
Astronaut Andreas Mogensen.

Han talte om mennesker, der havde inspireret
ham, og om den lange og snoede vej med uddannelse, arbejde og træning, der i 2015 førte
til at han tilbragte 10 dage i kredsløb om jorden.

Han og 8.412 andre ansøgere var i konkurrence
om kun 6 pladser som astronaut!

Næste trin er måske at komme på rumfart igen.

Efter Rebildfesten tog en mor et fint foto af sin
søn sammen med ham. Drengen har måske en
drøm.

The American Keynote Speaker was
Astronaut Andreas Mogensen - this ESA profile.

He talked about people who had inspired him and about his long and meandering path with education, work and training that in 2015 made it possible for him to spend 10 days in orbit around
the earth.
He and 8,412 other applicants competed about only 6 jobs as astronaut!

The next step may be to return to space again.

After the Rebild Celebration a mother took a fine photo of him and her son, who may have a dream.