Rebild 2021 REBILD NATIONAL PARK SOCIETY Toldstrup-Rebild Photos 04 JUL 2021: Anders Straarup Updated 09 JUL 2021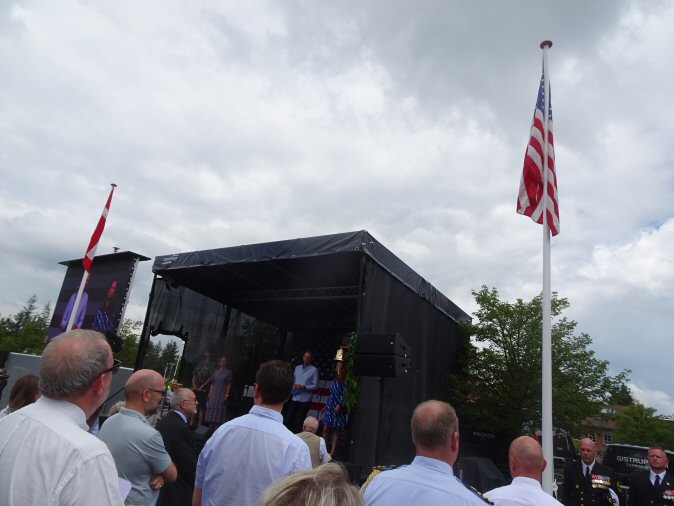 Måske ville Covid-19 restriktioner have gjort
det umuligt at afholde Rebildfest i 2021.

Da det viste sig muligt, blev festen afholdt på den store parkeringsplads. Næste år vil det igen være på den tradionelle plads som i 2012, igen planlagt af REBILD NATIONAL PARK SOCIETY.

Kun under de to verdenskrige og i 2020 har der ikke været afholdt Rebildfest.

Dannebrog og Stars and Stripes blev hejst, og vi sang Der er et yndigt land og
The Star Spangled Banner ledet af Trio VELLYD.

The Covid-19 restrictions might have made it
impossible to celebrate 4th July here in 2021.

When it became possible, the celebrations here
in 2021 were on the big Parking lot.
Next year it will again be on the traditional site of celebrations like in 2012, again planned by the
REBILD NATIONAL PARK SOCIETY.
Only during the two world wars and in 2020 there were no 4th July celebrations in Rebild.

Dannebrog and Stars and Stripes were hoisted
and we sang the national anthem of Denmark
"Der er et yndigt land" and
The Star Spangled Banner lead by Trio VELLYD.