Rebild 2021 REBILD NATIONAL PARK SOCIETY Toldstrup-Rebild Photos 04 JUL 2021: Anders Straarup Updated 06 JUL 2021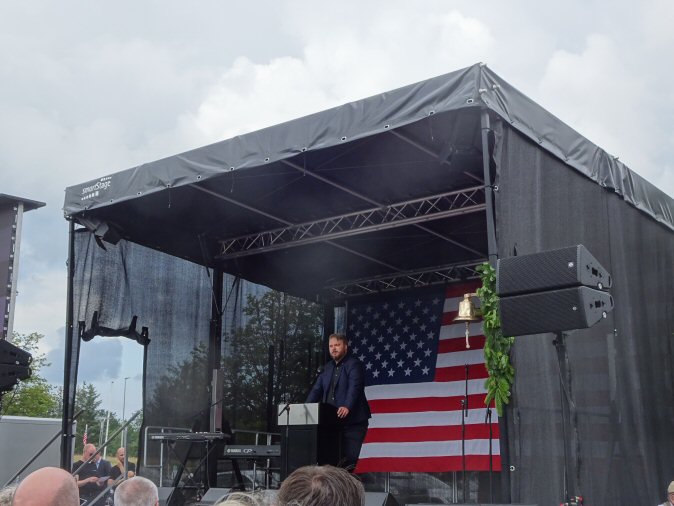 Den danske hovedtaler var
Anders Agner Pedersen, chefredaktør på Kongressen.com og forfatter til en række bøger, især om amerikansk politik.

Han talte om Ted Sorensen, taleskriver for præsident John F. Kennedy.

Ted Sorensens tipoldefar udvandrede fra Mors i 1886, og Ted Sorensen satte stor pris på sine danske rødder. Dog havde han løftet sig op over Janteloven!

En spændende og indflydelsesrig personlighed, som blev en vigtig inspiration for Anders Agner.



The Danish Keynote speaker was
Anders Agner Pedersen,
editor-in-chief of Kongressen.com and the author
of a number of books, particularly
about political issues in the U.S.A.

He talked about Ted Sorensen, speechwriter for President John F. Kennedy.

Ted Sorensen's great-great-grandfather emigrated from Mors in 1886, and Ted Sorensen really appreciated his Danish roots - but he had lifted himself above the Law of Jante!

A fascinating and influential person who became
an important inspiration for Anders Agner.