Halifax HR722 - Monument Fotos fra Helge Christiansen * Monument 2015 * Strand 2015 Updated: 06 JUN 2021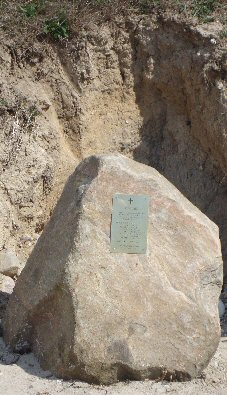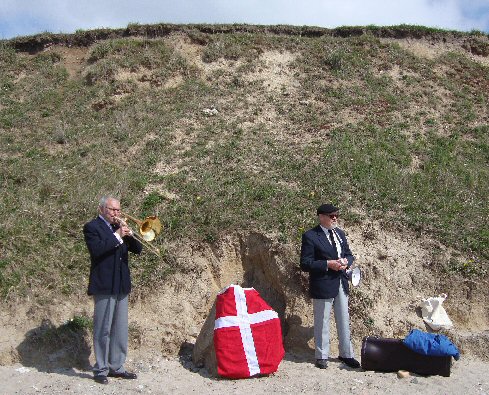 Den 21. april 2014 blev denne sten
med mindeplade for besætningen
på HAL HR722 blev afsløret her ved Drøsselbjerg Klint nær Grusvejen 9,
4200 Slagelse nær nedstyrtningsstedet
på initiativ af Helge Christiansen.
Mere end 100 mennesker hørte Børge Riis Larsen spille Reveillen på trækbasun inden Helge Christiansen holdt denne tale.
I 1993 tog han initiativet til at
rejse en Mindesten i Kongsmark for
flyvere fra STI R9261.



On 21 April 2014 this stone with a
memorial plaque to the crew of STI R9261
was unveiled here at Drøsselbjerg Klint
near Grusvejen 9, DK-4200 Slagelse on
the initiative of Helge Christiansen. More than 100 people heard Børge Riis Larsen play the Reveille on his trombone and Helge Christiansen made this speech.
In 1993 the Monument in Kongsmark
to airmen of STI R9261 was erected
also on his initiative.