Tarm 2020 Englændergraven / British War Graves * Lancaster ME449 * Tarm 2015 Photos 12 MAR 2020: Anders Straarup 16 MAR 2020

Lone Holme Bonde*KRANSE Porter,Morris*CWGC*Bertie,Fairclough,Foster,Mitchell,Slater*Mindefond*ALLE KRANSE*Sang*Bøn*Frokost*Vragstykker

Lone Holme Bonde*WREATHS Porter,Morris*CWGC*Bertie,Fairclough,Foster,Mitchell,Slater*Veterans*ALL WREATHS*Song*Prayer*Lunch*Debris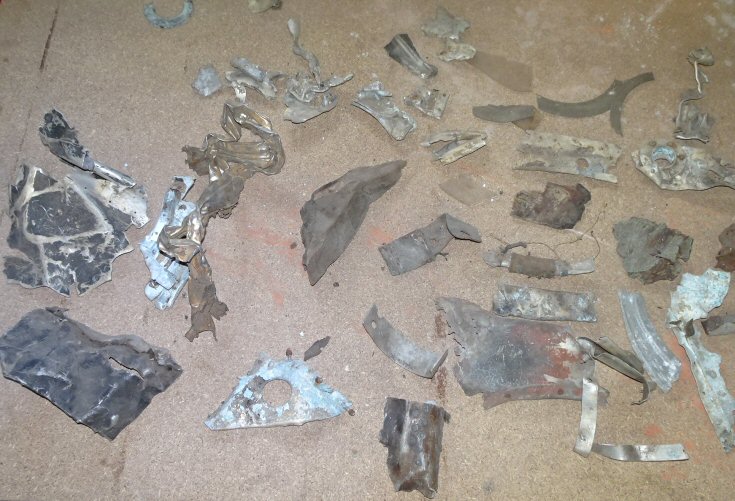 I en udstilling af udklip og fotos
med tilknytning til flystyrtet og
flyvernes veje gennem Danmark til
Sverige havde Per Bonde også denne samling vragstykker fra nedstyrtnings- stedet.

Tyskerne havde fjernet de største metaldele for at smelte dem om.


In an exhibition of collections of cuttings and photos connected to the air crash and to the ways of the 5 airmen through Denmark to Sweden
Per Bonde also had this collection of pieces of wreckage from the crash
site.
The Germans had removed the biggest parts of metal to melt the down