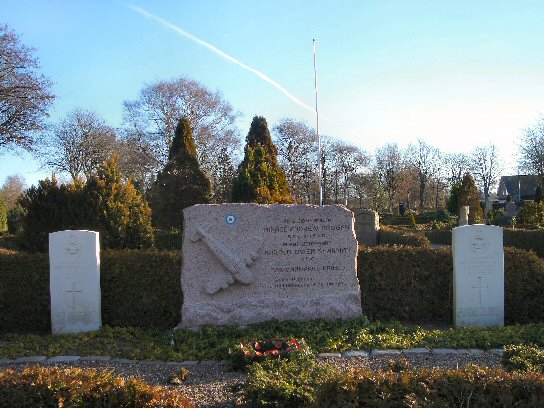 Fjerritslev, 2 flyvere.
Indgangen er over for
Falck, Aggersundvej 38, 9690 Fjerritslev i Jammerbugt Kommune.
Gå lige frem.
Arne Mosgaard om flyvergrave i Fjerritslev.
Se monument for de 2 flyvere i nærbillede.


Fjerritslev, 2 airmen.
The entrance is opposite
Falck, Aggersundvej 38, DK-9690 Fjerritslev in the
Municipality of Jammerbugt.
Go straight ahead.
Arne Mosgaard about these graves in Fjerritslev.
See monument to the 2 airmen at close range.