Drejø Kirkegård - Churchyard Photo: Else Hjort Nielsen, 5 MAY 2007 Updated: 29 MAR 2017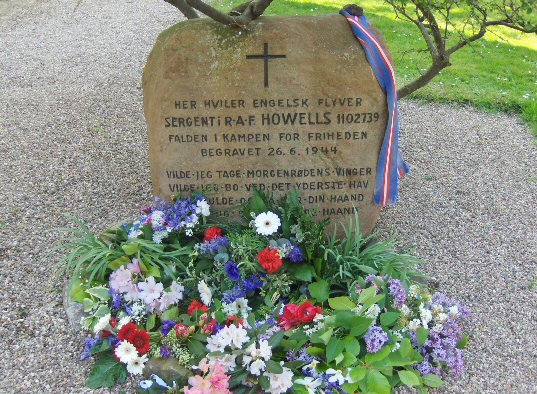 Drejø, 1 flyver.
Drejø Kirke, Kirkevejen 5, Drejø, 5700 Svendborg i Svendborg Kommune.
Indgangen er her. Denne grav er her nord for kirken.

Se mere om 5. maj i folder om Flyvergraven på Drejø. Se foto fra 2016.
Se også Besøg 2016.

Se kirken på nettet og hjemmeside for Drejø, også om kirken.

Se også Skarø Kirkegård med 2 allierede flyvere.



Drejø, 1 airman.
Drejø Kirke, Kirkevejen 5, Drejø, DK-5700 Svendborg in the Municipality of Svendborg.
The entrance is here. This plot is here north of the church.
See the folder in English about this grave on Drejø
translated by KK. See photo from 2016 and Visit 2016.

See the church on the internet and
the Drejø website, also about the church.

See also Skarø Churchyard with 2 allied airmen.