<![if !vml]>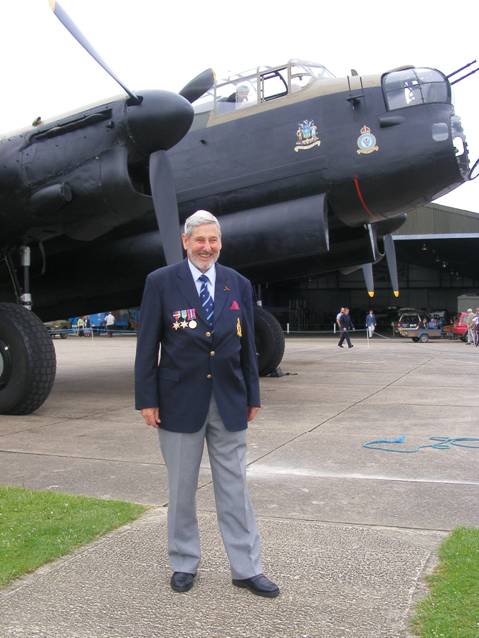 <![endif]>

David Whiting with medals Updated: 11 JAN 2021
Photo from David Whiting.

1945*1946,1*1946,2*1948*1949*1986*Awards*DW+Medals*1994*2014
Pilot Officer Jack Maxwell Whiting was the Flight Engineer of Lancaster LL950
that crashed near Vesterlund in Jutland, Denmark, on 22 May 1944.
He was awarded 3 British campaign medals
1939-45 Star with BC clasp * Air Crew Europe Star * War Medal 1939-1945
(BC clasp = The Bomber Command Clasp issued in 2013) (See also Perkins)
(See GOV.UK: World War 2 Medals)
here worn by his son David Whiting seen at East Kirkby where his father flew from
in front of "Just Jane" used for the Lancaster Taxy Ride Experience.
It is hoped to have it flying one day. Right now only two Lancasters are airworthy
and they flew in formation, see the bottom of the page Lancaster.
See also Three Lancasters at East Kirkby - YouTube 2 min.

The medals were mounted on his blazer by a specialist medal company.
Then this is the correct order!
David Whiting just added:
"I wear my father's medals on the right side of my blazer as they are not medals
that I earned, but were those of a close relative (my father). He would have worn
them on the left side if he had survived. As you say, the order in which the
medals were mounted, is correct, and looking at the original notice that came
with them when they were sent to my mother, the order is also shown there and confirms that are displayed correctly."