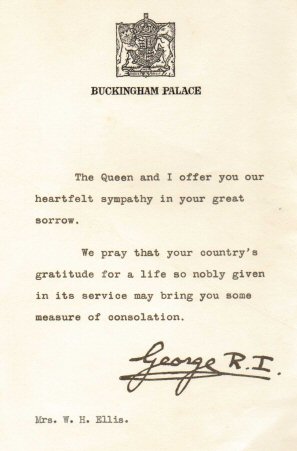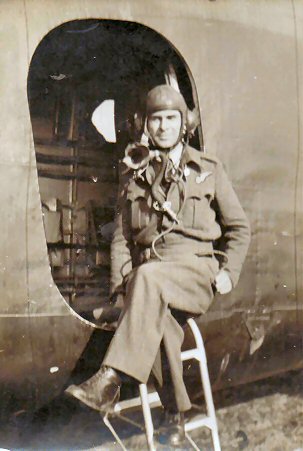 F/Sgt W.H. Ellis var navigatør på STI BF506.
Familie og venner brugte normalt navnet Bill.
Se brev fra Air Ministry 1946 side 1 og side 2

til Bill's hustru Mary Ellis og Grave 1948.

Se også fotos af Bill's hustru Mary Ellis og to døtre
Familien Ellis ved mindestenen 2013. Kvinder.

Besætningen på Stirling III BF506. Flyvere slapper af.

F/Sgt W.H. Ellis was the Navigator of STI BF506.
Family and friends used to call him Bill.

See Letter from the Air Ministry 1946 page 1 and page 2

to Bill's wife Mary Ellis and Graves 1948.
See also photos of

Bill's wife Mary Ellis and their two daughters. Women.
Ellis family at the memorial stone on 21 April 2013.

The Crew of Stirling III BF506 Airmen are relaxing.

Kong George VI fik sendt breve til nærmeste pårørende til omkomne soldater. En opgørelse i History Watch nævner 382.600 soldater fra UK omkommet i krigen.



King George VI had letters sent to the next of kin of deceased soldiers. Wikipedia mentions 383,800 soldiers lost from the United Kingdom during WW II.