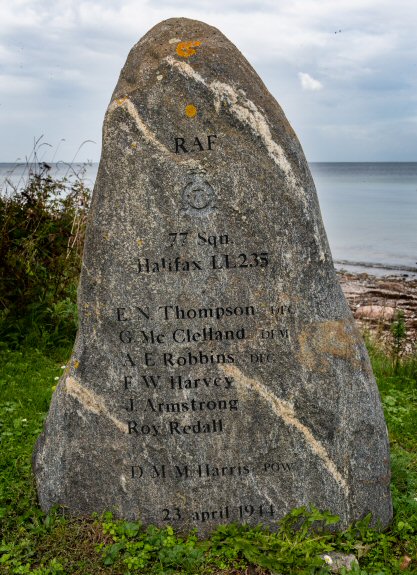 Halifax V LL235 - Sea off Tranerodde - Monument
Photo from Gunnar Hounsgaard Updated: 06 OCT 2019 + Monument 2010.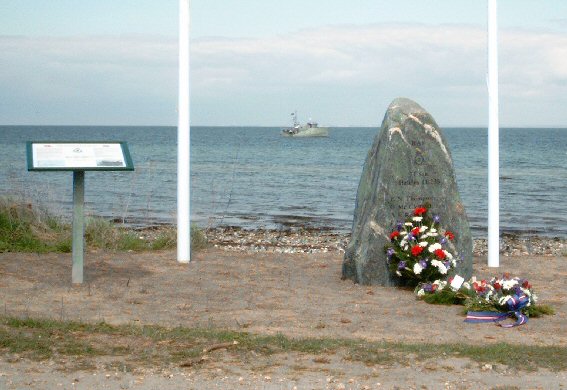 Monument 800 m vest for Tranerodde Fyr her for besætningen på Halifax LL235,
foto fra 2005.
De 6 omkomne og D.M.M Harris, POW (krigsfange) er mindet, se informationstavlen.
Mindestenen blev afsløret den 23. april 2005 her nordvest for Karlsmindevej 21, 6430 Nordborg.



Monument 800 m W of Tranerodde Lighthouse here to the crew of Halifax LL235,
2005-photo.
The 6 who perished and D.M.M. Harris, POW, are commemorated, see the information table.
The memorial stone was unveiled 23 April, 2005 here north west of Karlsmindevej 21, 6430 Nordborg. Photo 2019: Jes-Peder K. Løkke.