Lancaster III JB725 - Near Jelling - Monument Monument Photo: Anders Straarup 20 MAY 2017 Updated: 01 NOV 2017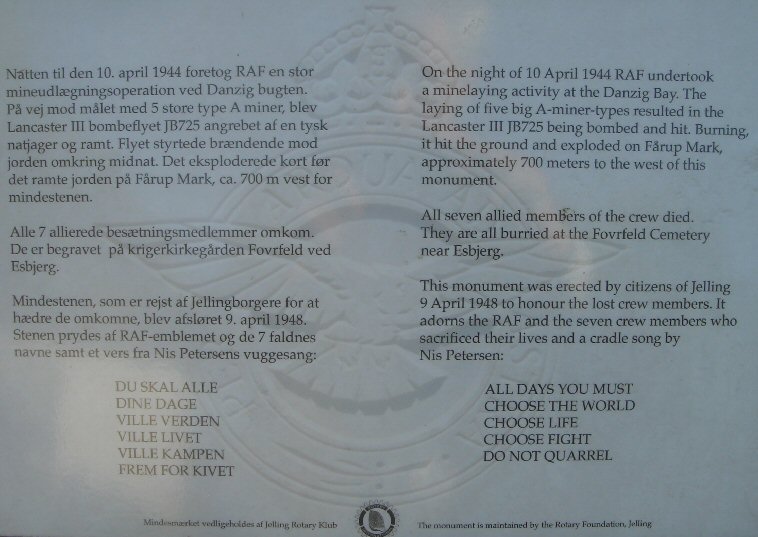 Informationstavle ved
Monument for flyverne fra
LAN JB725 rejst her syd for Jelling
ved Fårupvej 17, 7300 Jelling.

Mindesmærket vedligeholdes af
Jelling Rotary Klub.

Information board at
Monument to the airmen of
LAN JB725 erected here
south of Jelling
at Fårupvej 17, DK-7300 Jelling.

The monument is maintained by
the Rotary Foundation, Jelling.