Philson ved Daugaard Kro - at Daugaard Inn Via Kristian Zouaoui Updated: 19 FEB 2012 Omkring Philson - Around Philson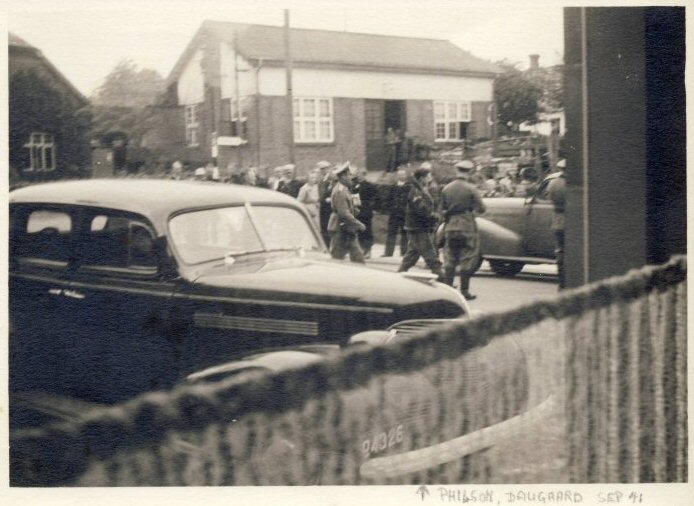 Sgt
J.A.S. Philson
fra HAM AE300.
Foto "taget af en kommis hos
købmand Laursen, Daugård."

Philson føres til en ventende tysk bil
efter middagen på kroen.

Sgt J.A.S. Philson from HAM AE300.
Photo "taken by a shop assistant at
grocer Laursen's, Daugaard."


Philson is taken to a waiting German car
after the dinner at the inn.