Lester Schrenk at the ball turret Schrenk at 2016 airshow A * B * C Schrenk and Müller Updated: 06 AUG 2016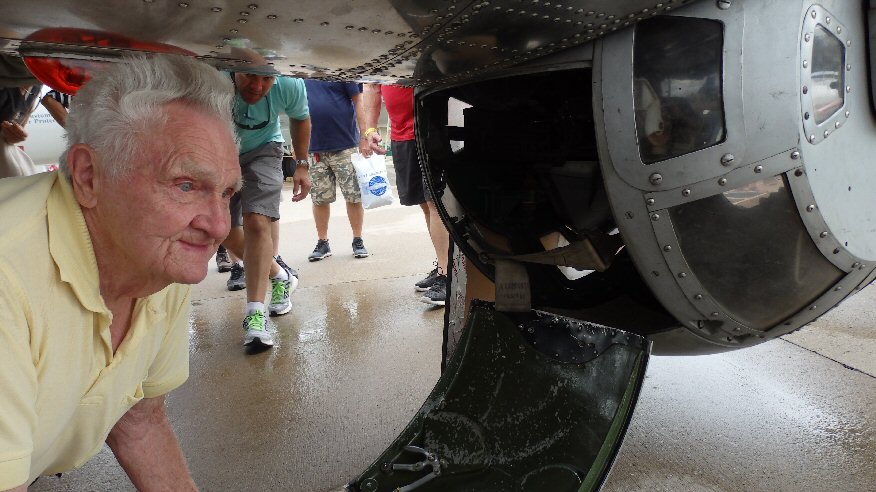 Foto fra Lester Schrenk. Les ser på kugletårnet i dette B17G - fly. Se indenfor. Se et andet kugletårn og mere om at arbejde det sted.

Photo from Lester Schrenk. Les has a look at the ball turret of this B17G. Look inside. See another ball turret and more about working in that place.