Cambridge American Cemetery, Tablets of the Missing Updated: 17 AUG 2015
Cambridge American Cemetery official website * Total * Tablets of the Missing * Names of Missing * Graves * NO KNOWN grave * Airmen 1946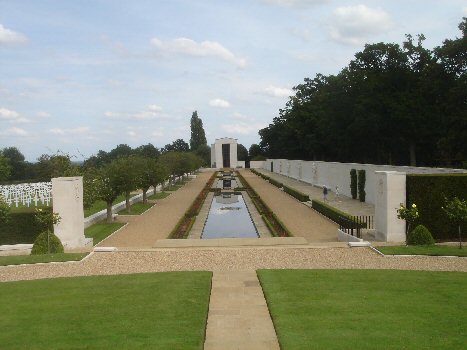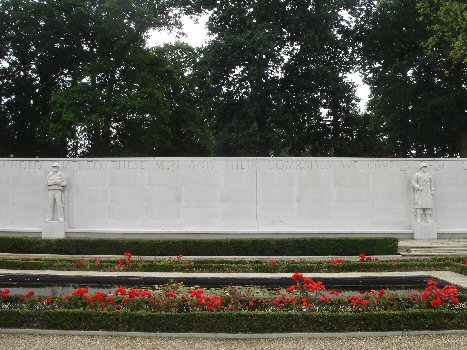 Navne på 5.127 savnede personer uden kendt grav er indhugget i den 427 fod lange mur af Portland sten. Statuer af en sømand og en soldat ses til højre.
156 amerikanere fra USAAF ud af 937 allierede flyvere uden kendt grav set i AirmenDK ses her - og 54 ses i Netherlands American Cemetery.
De 210 flyvere var fra 43 fly ud af de 91 US planes.
Mere end 20.000 allierede flyvere fra RAF, RCAF, RAAF og RNZAF uden nogen kendt grav mindes på Runnymede Memorial her, overblik her.

Names of 5,127 missing persons are inscribed on the 427-foot long wall of Portland stone. Statues of a sailor and a soldier are seen to the right.
156 Americans of USAAF out of the 937 Allied airmen with NO KNOWN grave seen on AirmenDK are seen here - and 54 at Netherlands American Cemetery.
The 210 airmen were from 43 planes out of the 91 US planes.
More than 20,000 airmen of RAF, RCAF, RAAF and RNZAF with no known grave are commemorated on the Runnymede Memorial here, and here.