Svinø 2016

Start * Slut * I kirken * Kranse

Start * End * In the church * Wreaths Updated: 07 JUN 2021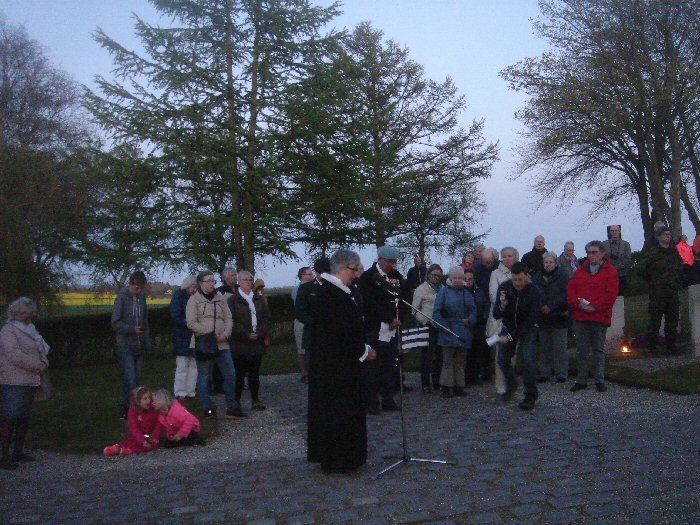 Foto: Anders Straarup 4. maj 2016.
Svinø Kirkegård.
Højtideligheden omfattede taler, musik og sange samt kransenedlæggelser.

Den var planlagt i samarbejde mellem
Svinø Kirke v. provst, sognepræst
Mette Magnusson og foreningen
Folk & Sikkerhed v. oberst Bjarne Hesselberg
afd. Folkogsikkerhedstorstroemmen.
Han ses med FN-soldaternes blå baret
bag sognepræsten, som her leder Fadervor
nær afslutningen af højtideligheden.

Den første del var i kirken, se mere.

Photo: Anders Straarup 4 May 2016.
Svinø Churchyard.
The ceremony included speeches, music
and songs. A number of wreaths were laid.

It was planned in a cooperation between
Svinø Church by Rural Dean, Vicar
Mette Magnusson and the association
Folk & Sikkerhed, the branch
Folkogsikkerhedstorstroemmen by
Colonel Bjarne Hesselberg. He is seen with
the blue baret of the UN-soldiers behind
the Vicar who says the Lord's Prayer near
the end of the ceremony.

The first part was in the church, see more.