Peter Harold Howard Pritchard - first gravestones Photos 23 MAY 2009 Updated: 04 JUN 2009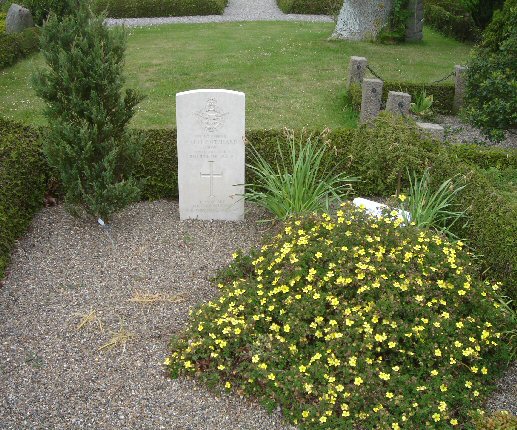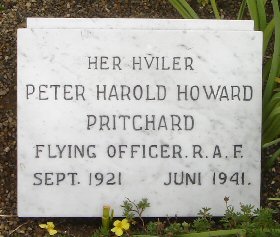 Grav for F/O P.H.H. Pritchard set i 2009
med toppen af den danske sten fra 1942 i hjørnet
og med headstone fra 2000 på Kappel Kirkegård
Se også de første gravsten fra 1941 og 1942.



The grave of F/O P.H.H. Pritchard seen in 2009
with the top of the Danish stone from 1942 at the corner
and with the headstone from 2000 in Kappel Churchyard
See also the first gravestones from 1941 and 1942.



Kort efter Pritchards begravelse 15.08.1941 satte tyskerne dette kors. Fjernet 1942, da Kappel Menighedsråd satte marmorstenen, der endnu står der.


The Germans placed this cross shortly after Pritchards funeral 15.08.1941. Taken away 1942, when the Parish Council of Kappel erected the marble stone, which now is next to the headstone. Hier ruht der englische Fliger - Here rests the English Airman - Her hviler - Here rests -